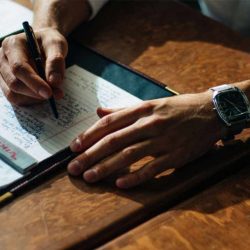 Studying for a doctorate is unlike anything you'll ever experience in your life. As a working adult in a Doctor of Business Administration program like myself, expect to be pushed to the limit, challenged, and overwhelmed. But if you crave adventure and are passionate about learning, then it could be a great opportunity for you.
If you're thinking about an online doctoral program - or just started one - here are three things to keep in mind:
Embrace feedback: If you're going into a doctoral program, you probably confident about your writing skills - and you should. But don't be surprised or discouraged by less than stellar feedback. Use this feedback to sharpen not only your writing, but also your reading and analysis skills. Embrace all of this feedback because it will help out as your progress through the program. Every comment I receive from my professors goes into an Excel spreadsheet, as there is no better way to look at feedback than as a gift to help improve my performance.
Never lose control: View each module as a 14-part cycle to reach your destination. If you're too focused on the due date, you will lose control and work on your case, SLP, or threaded discussion will suffer. At the start of each module, I recommend spreading your work out evenly over all 14 days. By doing a little reading, writing, and analysis each day, your work will be completed at a steady pace. This means less stress, less anxiety, and most importantly, better understanding of concepts. That last part is particularly important because if you cram, you will not retain as much information. Spreading things out over the entire module allows you to slowly absorb your readings so you can critically interpret them in each of your assignments.
Ask for help: Never be shy about asking for help. Each of your professors has been in your shoes before and they know exactly how you feel. Even if you don't need help, ask for it anyway. Forming working relationships with your professors, alumni, or classmates will make you a better doctoral student, give you a more robust network, and will be invaluable when it comes time to start working on your dissertation or doctoral project.
If you have questions about Trident's doctoral programs, please reach out to us. Good luck!
Daniel Sloan has worked in Trident's Marketing department since 2012 and is a student in the DBA program.