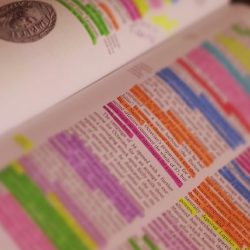 Starting a doctoral program is not a decision to be taken lightly. One must consider his or her career goals, personal interests, time, and finances prior to committing to this kind of program. However, the learning and development opportunities of these programs are both strenuous and rewarding - providing both a sense of achievement and the opportunity to contribute new learnings and practices to a given field.
Here are three things to consider before beginning a doctoral program:
1. Always be realistic about the workload
It would be tempting to get into a doctoral program and fantasize about walking across the stage and finally being able to be called a doctor, but there's a lot to consider before getting to that point. It is essential to be well-prepared and understand the high expectations for students. For working professionals who also wish to fit a doctoral program into their schedules, it may be best to discuss your goals and expectations with the director of your desired program. At the doctoral level, a full-time schedule is one course.
2. Find an appropriate research topic
Potential students should identify possible research topics prior to starting a doctoral program. The first year or two of a program will involve learning a variety of theories, research techniques, and refining analysis skills - all of which will eventually be applied to a research study. Talking to faculty members or researchers about the topic can be beneficial when hashing out details and expectations. This includes identifying the research design, novelty, and importance of the study to the greater body of knowledge.
3. Focus on career goals
Mapping out a career plan is a must before starting a doctoral program. It is important to see whether the doctoral degree will be necessary to advance in one's professional role. For those interested in a professional practice doctorate, like a DBA or Ed.D., consider how these degrees fit into both short-term and long-term career goals. If the end goal is working as a faculty member or researcher, a Ph.D. is likely the best choice for career advancement. A Ph.D. also serves as a personal milestone for many individuals, and can benefit those who are lifelong learners seeking to become experts in a given field.
For those who have limited time or are unsure if a doctoral degree is the best academic path to take, it may be best to consult with a trusted mentor, colleague, or university faculty member. These added perspectives will help potential students understand if a doctoral program is the best fit for their chosen career path.