5 TIPS FOR STUDENTS WHO ARE STUDYING ONLINE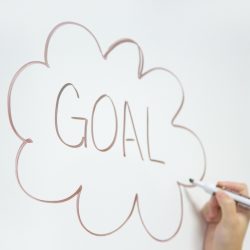 Set and keep a consistent time and place to complete your coursework each week. This time and place will serve as your classroom for the remainder of your program, so make sure you are comfortable and productive.
Break your long-term goal of graduation into small short-term goals. For example, work with your Academic Advisor to set a graduation date for yourself, and then identify how many classes you need to take each session to graduate. Focus your energy on passing each class during the session, and before you know it, you'll be practicing your walk across the graduation stage.
Learn your preferred learning-style and how you can implement it into an online setting. Any learning preference can be adapted toward an online environment, because YOU have the flexibility to create your own classroom experience.
Communicate! Communicate! Communicate! Ask your family and friends to help you in attaining your graduation goal when competing priorities or unexpected life situations interfere with you completing your coursework. Communicate these issues with faculty and staff and ask for advice to help you catch up and successfully complete your coursework. You are not alone in completing your degree.
Never, ever, ever let go of your motivation to complete your degree. Write it down and place it in a prominent place. Use it as inspiration to overcome obstacles that arise. Use it as the ignition to boot up your computer when you are tired. Remember that, "Failure is no option."
All of you have the ability to be successful in an online educational environment. Your self-discipline in these five areas will undoubtedly help you attain your educational goals.