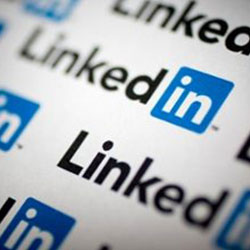 In November, Trident's Career Advising & Development Center presented their third webinar on LinkedIn. My goal was to make this session a little different by giving Trident students an opportunity to interact much more closely so they could get updates and suggestions on their LinkedIn profiles in real time.
Here is the first part of the key takeaways from that webinar, "LinkedIn or Left Out 3: Profile Review & Workshop":
Make sure you have a profile that is 100% complete:
What does it mean to have a "100% complete" LinkedIn profile? To reach this threshold, LinkedIn requires that you have a profile photo, include all of your jobs with descriptions of your roles, have at least five skills on your profile, a summary statement, your industry and zip code, your education (don't forget your Trident degrees!), and have at least 50 connections. It shouldn't be too hard to do this as much of this information can be borrowed from your resume. Having a complete profile will help you to show higher in search results.
Personalize your LinkedIn URL:
When you sign up for LinkedIn, your profile is assigned a URL that is comprised of randomly chosen letters and numbers that resembles a really secure password. This makes things difficult when people want to find you or want to direct someone to your profile. By creating a unique URL (find directions here, starting on slide #10) you make yourself easy to find, which will undoubtedly simplify your job search. One word of caution though – while LinkedIn can be a little "laid back," make sure you avoid any personalization that comes off as too unprofessional. Save those high school nicknames and inside jokes for another forum and go with something straightforward, such as your initials and birthdate.
Join us later this week when I will share the rest of the takeaways, as well as what you can expect from the Career Advising & Development Center going into 2016!
Daniel Sloan's digital marketing expertise goes back more than a decade, starting out in the music industry where he oversaw public relations, social media, artist management, and radio promotion. He earned his MBA from the University of California, Irvine, focusing on marketing and international business. In his current role at Trident he drives the content management strategy, handling public relations, webinars, social media, and blogging.