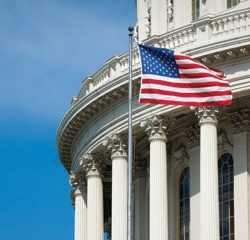 Both military and civilian professionals have found that working for the federal government was the right choice to advance their careers. If you are considering this option for yourself, here are more tips to help you get your foot in the door for a federal government job.
Create a USAJOBS profile - First, you need to create an account and complete your profile to apply to any job on USAJOBS. With a USAJOBS account and profile you can bookmark job postings, save and automate job searches, and manage everything needed to complete your application, including resumes and required documents.
Search for jobs - Once you create your account, you can search for jobs. It's best to sign into your account before doing a search. Why? Because, your profile information is used to improve your job search results. You can also use filters such as location, salary, work schedule, or desired agency to narrow your results.
Review the job announcement - If you find a job you're interested in, read the entire announcement to determine if you're eligible for the position and meet its qualifications. It's important to read the announcement, because each position has specific requirements that are necessary to meet for employment.
Prepare your application in USAJOBS - Read the How to Apply section of the job announcement before starting your application. To start your application, click Apply and to walk through a five-step process where you'll attach a resume and any required documents. During the application process you can review, edit, delete and update your information. We'll automatically save your progress as you go, so you won't lose any changes.
Submit your application to agency - When your application is ready, you'll be sent from USAJOBS to the agency application system and then you can submit your application. Before you submit, you may need to complete other agency-required steps such as a questionnaire or uploading additional documents.

The time it takes to submit an application depends on the job you are applying for and the specific agency's requirements.

You can check the status of your application in your USAJOBS account. When the agency receives your application, the status will change to "Received" which usually happens within a few hours after completion of your application. You may also receive an email confirmation from the agency application system, but not all agencies send emails.
There's a lot more to learn on this subject - check out our webinar "Secrets to Getting a Federal Government Job," presented by Trident's Center for Career Planning and Workforce Strategies.
Good luck!