Earn a Master of Science in Emergency and Disaster Management From a 100% Online University
Learn the skills you need to successfully mitigate emergencies and disasters in our online Master of Science in Emergency and Disaster Management (MSEDM). Whether your goal is to work in military, government, or industry, earning your online masters in emergency and disaster management will prepare you to enhance the safety of your organization.
In our 100% online masters program, you will:
Gain advanced knowledge and skills needed to respond to emergencies and disasters.
Learn to mitigate the potentially catastrophic consequences of natural and man-made disasters.
Understand and apply legal and ethical practices and decision-making.
Work with knowledgeable scholars and future leaders through our online learning community.
Online Emergency and Disaster Management Masters Program Overview
This program is designed for both military and civilian students with experience responding to national and global humanitarian crises, terrorist-based events, and natural disasters. You will graduate with a masters degree and the skills needed to succeed in emergency and disaster management professions.
See the Trident University Catalog for full descriptions of all program course offerings.
Courses
Your courses at Trident will be relevant and inspiring. As an MS in Emergency and Disaster Management student, you will take a variety of classes, including Issues of Terrorism, Emergency Operations, and Critical Infrastructure Vulnerability and Protection.
See the Trident University Catalog for full descriptions of all program course offerings.

Concentrations
You must complete 28 semester credit hours of core coursework and 12 semester credit hours of elective coursework. An additional eight credits of prerequisite courses may be required for selected specialties if you have no background or experience in a health-related field.
Logistics
This concentration prepares managers to prioritize logistic actions in responding to a natural disaster crisis. Crises simulation exercises will be used.
See the Trident University Catalog for full descriptions of all concentration course offerings.

Certificates
All MSEDM Graduate Certificates consist of four courses (16 credits). The following Graduate Certificates are offered:
Emergency and Disaster Management
Emergency and Disaster Management – Logistics
Homeland Security
See the Trident University Catalog for full descriptions of all certificate course offerings.

Admissions Requirements
Bachelors degree from an accredited college or university.
Cumulative minimum GPA of 2.5.
Certificate-seeking students must provide official transcripts of all prior academic work, including military transcripts.
Masters degree students are required to provide official transcripts from the institution granting the undergraduate degree.
Academic entrance exams, such as GRE, MAT or GMAT, are not required for admission.
International students must provide proof of English proficiency (see Trident University Catalog for details).
Transfer Policy
Transfer students are required to provide official transcripts of all prior academic work without exception.
Prior academic work will be articulated during the admission process.
All courses, whether applied to a program or general elective in transfer will be posted to the student's permanent record.
Transfer credits will not be included in the calculation of overall GPA.
Graduate coursework submitted for transfer must have been completed within the prior seven years unless the content is deemed outdated or no longer equivalent or relevant by Trident.
Trident may accept for transfer to the masters degree up to 30% of graduate level credits from other accredited colleges or universities. All transferred course credits must have a GPA of 3.0 or better.
Gainful Employment
Disclosure Trident University offers high quality online degrees designed to impart the skills and knowledge required to compete in today's marketplace for high demand careers. While our mission is to prepare students effectively to pursue career and professional development in their respective fields, finding gainful employment is the individual responsibility of the student. We do not imply or guarantee that students will find employment or be placed in any particular job as a result of completing an educational program.
School Performance Fact Sheet (California Residents Data)
Pursuant to California State Law, Trident University publishes and provides to students residing in California, Performance Fact Sheets to help students make informed decisions regarding their program of interest. The fact sheet for each degree program is filed with the Bureau for Private Postsecondary Education. Regardless of any information students may have relating to completion rates, placement rates, starting salaries, or license exam passage rates, fact sheets contain the information as calculated pursuant to state law. Any questions a student may have regarding this fact sheet that have not been satisfactorily answered by the institution may be directed to the Bureau for Private Postsecondary Education at: P.O. Box 980818, West Sacramento, CA 95798-0818 |
www.bppe.ca.gov
| P:888.370.7589 or 916.431.6959 | F:916.263.1897
Tuition and Fees
Tuition cost for the masters program:
| tuition type | per credit | per course |
| --- | --- | --- |
| Standard | $510 | $2,040 |
| Retired Military / Veteran / Partnership / And Their Immediate Family Members | $375 | $1,500 |
| Military & Immediate Family Members / Department of Defense Federal Civilian Employees | $325 | $1,300 |
University Fees:

Bounced Check Fee: $30
Course Material Fee: $0
Diploma Copy: $30 (optional)
Graduation Fee: $150
Lab Fee: $59 (optional - for students enrolled in courses with a lab portion)
Official Transcript Fee: $10 (rush fee $35)
Other Expedited Shipping Fees: varies based on region
Payment Plan Set-up Fee: $30 (non-refundable)
Student ID Card: $10 (optional)
Other fees may apply and are subject to change without advance notice.
Seeking more information on the cost of attending Trident University? Visit Trident's Financial Aid Resources page where you will find financial aid tools including Trident's Net Price Calculator and Shopping Sheet, a guide to assist in early financial planning for college.
Get Started Today – Apply Today!

Meet Your MSEDM Faculty Members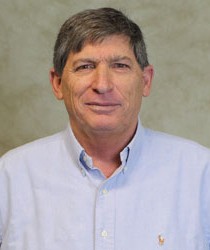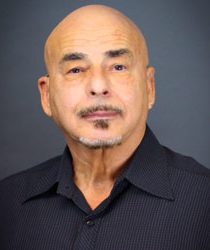 Complete this form and a Trident University Admissions Advisor will contact you within 1 business day.