Military Tuition Assistance, Benefits, and Resources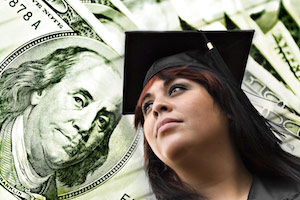 Education is a key component to success. Your military experience, training, and benefits give you a tremendous advantage as you begin to pursue your civilian education either on a campus or with online education.
Part 2: Scholarships, Federal Student Aid, Navigating the "New GI Bill®, and VA Quick Links
Part 3: Making Career and Education Decisions
Part 4: Making the Transition from Military Service to School
(GI Bill is a registered trademark of the U.S. Department of Veterans Affairs.)
In this section we provide resources for veterans looking for military tuition assistance resources and discussing the benefits of education for military veterans
The Montgomery GI Bill® (MGIB) program provides up to 36 months of military education benefits. This benefit may be used for degree and certificate programs.
College Credit for Military Service
Your military service may have earned you college credit. Many schools and colleges award military students credit towards a degree based on training, coursework, and occupational specialty.
Military Spouse and Dependents
One unique and exciting feature of the Post-9/11 GI Bill® is that if the service member does not use all their earned education benefits, those benefits can be passed on to the individual's spouse or children.
Next Resource:
Coming Up in Part Two
Coming up in part two of this series, we will cover the following topics:
Scholarships
Federal Student Aid
Navigating the new GI Bill®
VA Quick Links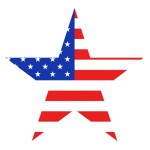 Starting or continuing your education with a career goal in mind can be challenging. Hopefully this information was helpful by shedding light on the financial options available for you and your dependents when it comes to continuing your education with the help of your military benefits.
Remember: Don't squander your Military Tuition Assistance Benefits for continuing your education…You've earned it.
About Trident University
Founded in 1998, Trident University International (Trident) is a leading online post-secondary university serving adult learners. Trident developed the Trident Learning Model, which employs case-based learning in an online setting to teach real-world relevant critical thinking skills to enhance student's lives and careers. Trident offers high-quality bachelors, masters, and doctoral degree programs, led by a qualified faculty team, over 80% of whom have doctoral degrees. Visit www.trident.edu, Trident's Facebook page, or call at to learn more about Trident's wide range of program offerings.
Trident at AIU provides this information as a service to those who may be interested. While the information is considered to be true and correct at the date of publication, due to the changing nature of internet content, it is the responsibility of the users to make their own investigations, decisions, enquiries before making decisions based on the information. Trident does not monitor Content or Applications on third party sites and can make no guarantee as to the accuracy or completeness of any Content or Applications on third-party sites. Trident is not responsible or liable in any manner for any Content or Applications, or for any loss, liability, harm or damages of any sort incurred as the result of your use thereof or access thereto, and makes no representations or warranties in connection with any Content or Applications, which at all times and in each instance is provided "as is."