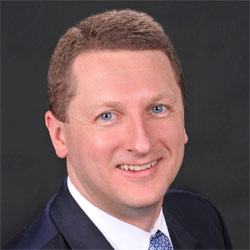 February 28, 2022 – Chandler, AZ – In the new book, 91 Voices: Leadership Perspectives from the United States Naval Academy Class of 1991, Trident University International (Trident) faculty member Dr. Leon Jablow sets out to answer the question, "Where has the journey as leaders taken the United States Naval Academy (USNA) Class of 1991?"
Not surprisingly, the answers are as diverse as the men and women who received their commissions more than 30 years ago. Graduates share their thoughts on leadership, their personal journeys as leaders based on their time at the USNA, their military careers, and what life is like after the military.
Like the other leaders profiled in this book, Dr. Jablow is a 1991 graduate of the United States Naval Academy in Annapolis.
This book shares the perspective of '91 graduates as short narratives, touching on their experiences as Midshipmen, through their years serving in the U.S. Navy and U.S. Marine Corps, in peace and war, and as veterans, business owners, and civilians, notes Dr. Jablow.
Dr. Jablow explains that the purpose of this book is not to define leadership or the traits and characteristics of leaders. The goal of this book is to present a varied set of leadership perspectives from the USNA Class of 1991 as a means to contribute to the development of future leaders.
"These men and women have served with distinction, occupying some of the highest responsibilities of command, citizenship, and government," states Dr. Jablow. "Current and future leaders can gain valuable insight from the knowledge and experiences of these graduates."
Dr. Jablow is a faculty member in Trident's Glenn R. Jones College of Business where he has taught courses at the master's level, including Management and Organizational Behavior, Principles of Business, and Global Human Resources Management.
After more than 20 years in the Navy, Dr. Jablow has added to his resume in the corporate world. Currently he serves as Director/Executive Consultant at IV Consulting Group where he oversees leadership development, business development, and executive coaching.
Dr. Jablow holds a Ph.D. in Leadership and Organizational Management from Capella University, a Master of Arts in National Security and Strategic Studies from the U.S. Naval War College, and a Master of Arts in International Relations from The Catholic University of America.
About Trident University International
Founded in 1998, Trident University International is a member of the American InterContinental University System, which is accredited by the Higher Learning Commission (hlcommission.org). Trident uses the EdActive™ learning approach, which employs case-based learning in an online setting to teach real-world relevant critical thinking skills designed to enhance the lives and education of students. Trident offers quality associate, bachelors, masters, and doctoral degree programs and certificates, led by a qualified faculty team, over 80% of whom have doctoral degrees. Trident has over 32,000 alumni, of which more than 27,000 have a military affiliation and has received acknowledgements from Washington Monthly, Military Times, and Military Advanced Education & Transition for their dedication to student success. Visit www.trident.edu, Trident's Facebook page, or call at to learn more about Trident's wide range of educational options.