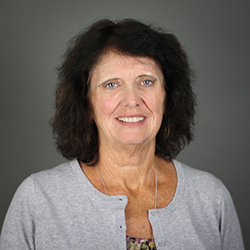 November 6, 2018 – Cypress, CA – Trident University International (Trident) has named Dr. Heidi Schmidt as Department Chair in the College of Education. Dr. Schmidt will oversee the Master of Arts in Education Program and the PK-12 Leadership concentration in the Ed.D. Program.
She joined Trident in January 2018 as a full-time Professor of Education and was previously responsible for facilitating masters-level courses in the College of Education. In addition, she serves on the Curriculum Committee, Faculty Worklife Committee, and ATP for Trident.
Dr. Schmidt is a true advocate for Trident students. Her commitment to both her students and staff is recognized across the University.
Dr. Heidi Linn Smith, Dean, Trident's College of Education
Dr. Schmidt has spent most of her career in K-12 education as a teacher, principal, and district administrator. She is licensed as a District Administrator/Superintendent, Director of Instruction, Principal, and Teacher in the state of Wisconsin, and as a District Administrator in Illinois and Alabama.
Dr. Schmidt remains dedicated to her home state, continuing to provide guidance on mental health programs to the Wisconsin Department of Public Instruction.
Additionally, Dr. Schmidt has spent more than a decade teaching in masters and doctoral programs. Her areas of expertise include transformational leadership, standards-based learning, the professional learning community process, and K-12 school-based mental health.
Dr. Schmidt earned a Ph.D. in Educational Leadership and Policy Analysis and a Master of Arts in Educational Administration from the University of Wisconsin-Madison. She earned a Bachelor of Arts in Elementary Education from the University of Wisconsin-Platteville.
About Trident University 
Founded in 1998, Trident University International (Trident) is a leading online postsecondary university serving adult learners. Trident uses the EdActive™ learning approach, which employs case-based learning in an online setting to teach real-world relevant critical thinking skills to enhance the lives and careers of students. Trident offers high-quality bachelors, masters, and doctoral degree programs and certificates, led by a qualified faculty team, over 80% of whom have doctoral degrees. Trident is regionally accredited by the WASC Senior College and University Commission (WSCUC) and has over 32,000 alumni, including more than 27,000 with a military affiliation. The University has received multiple acknowledgements from Military Times, Victory Media's Military Friendly Schools, and Military Advanced Education & Transition for their dedication to military-affiliated students. Visit www.trident.edu, Trident's Facebook page, or call at to learn more about Trident's wide range of educational options.