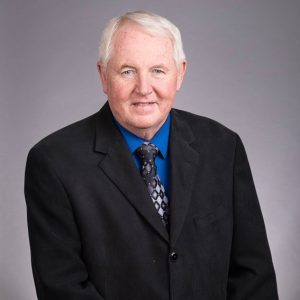 October 9, 2019 – Cypress, CA – Dr. Michael Alexander, professor in Trident University International's (Trident) Glenn R. Jones College of Business, presented research at the Southern Criminal Justice Association Conference in Nashville in September.
The presentation, titled Exploring the Interrogation Methods Training Improvements Needed by Investigators to Reduce False Confession Rates, was part of the panel, "Mitigating Issues Leading to Miscarriage of Justice."
The goal of this research was to understand the types of interrogation methods that were best suited to decreasing wrongful confessions in the State of Colorado. Current and former law enforcement investigators with five to over 20 years of experience were interviewed as part of this study. Key findings suggest that an impactful interrogation training program should consist of advanced communication skills, an understanding of the interview subject and his or her background, and the implementation of life experiences when engaging with the subject.
Dr. Alexander was privileged to present this research with his son, Dr. Kevin Alexander.
An experienced academic, practitioner, and researcher, Dr. Michael Alexander has been a professor at Trident since 2018. He currently instructs the graduate-level Leadership of Teams and the bachelors level Leadership and Change.
Dr. Michael Alexander's research expertise includes leadership, mentoring, online learning and delivery, and student and faculty retention. He has published multiple peer-reviewed articles and conference proceedings on law enforcement techniques and other criminal justice-related matters.
Dr. Michael Alexander earned a Doctor of Management from Colorado Technical University, a Master of Business Administration from Webster University in St. Louis, and a Bachelor of Science from Excelsior College in Albany, NY.
About Trident University 
Founded in 1998, Trident University International (Trident) is a leading online postsecondary university serving adult learners. Trident uses the EdActive™ learning approach, which employs case-based learning in an online setting to teach real-world relevant critical thinking skills to enhance the lives and careers of students. Trident offers high-quality bachelors, masters, and doctoral degree programs and certificates, led by a qualified faculty team, over 80% of whom have doctoral degrees. Trident is regionally accredited by the WASC Senior College and University Commission (WSCUC) and has nearly 32,000 alumni, including more than 27,000 with a military affiliation. The University has received multiple acknowledgements from Military Times, Victory Media's Military Friendly Schools, and Military Advanced Education & Transition for their dedication to military-affiliated students. Visit www.trident.edu, Trident's Facebook page, or call at to learn more about Trident's wide range of educational options.