The City of McAllen has partnered with Trident University to offer employees educational opportunities through exceptional service and affordable, flexible, quality, innovative academic programs. Trident can help you meet your educational goals through its associates, bachelors, masters, and doctoral programs.

With a rich tradition of serving busy working adults, the women and men in military service, Trident is uniquely positioned to serve individuals who balance family and work commitments while striving to earn a quality education at an affordable price. Offering 100% online courses with 25 degrees and over 60 concentrations to choose from, find a program that's right for you.

Associate Degrees
3 degrees • 1 concentration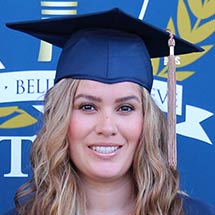 An associate degree prepares graduates for entry-level positions in their field and prepares them to transfer into bachelor-level programs at Trident with junior standing. Our mission is to produce highly competent, ethical, caring professionals who can both manage and effect positive change in organizations and systems.
We offer the following online associate degrees in:
Bachelor Degrees
8 degrees • 18 concentrations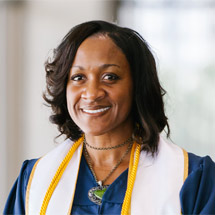 Start your academic journey with Trident. With an inclusive online learning community, responsive and attentive faculty, and monthly start options – our online bachelor degree programs provide convenience without sacrificing excellence.
These programs require 120 credits for degree completion. You must have a high school degree or equivalent to qualify for admission.
We offer 8 online bachelor degrees in:
Trident General Education
Complete your general education requirements toward your bachelor degree program in six areas:
Arts / Humanities
College Mathematics
English Composition
Physical & Biological Sciences
Social & Behavioral Sciences
Information & Technology Literacy
See our
course catalog
for a full list of course options and descriptions.
Master Degrees
8 degrees • 25 concentrations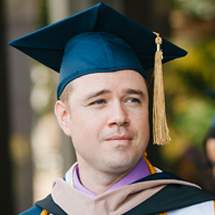 Earn your master degree through our online programs in 8 disciplines:
Our
online master programs
require between 36 and 48 credits for degree completion. You must hold a bachelor degree from an accredited college or university in a related field and have a minimum GPA of 2.5 to qualify for admission.
Conflict Resolution Management
Cybersecurity
Emergency and Disaster Management
Emergency and Disaster Management - Logistics
Health Education
Homeland Security
Human Resource Management
Information Assurance and Cybersecurity Management
Instructional Systems Specialist
Strategic Leadership
Supply Chain Management
See the
Trident University Catalog
for full descriptions of all graduate certificate course offerings.
Doctoral Degrees
6 degrees • 15 concentrations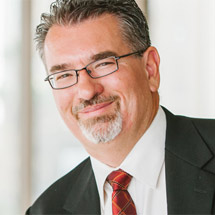 Maintain the quality of learning you expect while earning your Doctor of Philosophy (Ph.D.) or doctorate entirely online with Trident. We offer
online doctoral degrees
 in three disciplines:
These are academic research programs and require written and oral qualifying exams / dissertation and oral defense for Ph.D. program completion. You will be required to complete doctoral research method courses, theory courses in your field, and electives in your selected area of concentration.
Trident also offers a
Doctor of Business Administration (DBA)
,
Doctor of Health Administration (DHA)
, and
Doctor of Education (Ed.D.)
degree. These are post-master professional practice degrees designed for the working professional. The coursework focuses on knowledge, skills, and dispositions needed by practicing leaders in business, healthcare, and education.
Trident University is pleased to offer City of McAllen employees the following educational benefits:
Up to 15% off standard tuition rates
No application fee
Regional accreditation
100% online courses – anytime, anywhere access!
Access to a dedicated partnership admissions team
Experienced faculty – 80% hold doctoral degrees
12 session starts per year and most courses offered each session
Consideration of all prior learning for maximum credit transfer*
Deferred billing
Career Development Services
*Transfer credit is evaluated on an individual basis. Not all credits are eligible to transfer. See the University Catalog for transfer credit policies.
| Degree Level | Associates / Bachelors | Masters | Doctoral |
| --- | --- | --- | --- |
| Tuition Per Credit | $415 | $567 | $761.25-$990 |
| Your Savings | 15% | 15% | 10% |
| Tuition Per Credit with Savings | $352.75 | $481.95 | $685.13-$891 |
Whether you're seeking an affordable, quality degree, military supportive programs, or flexibility to accommodate adult learners, a degree from Trident can help you advance your education.
It gives you the flexibility that you need. It gives you the real education that you can use on the job while you are working and that is really what brought me to Trident University.RICHARD SESLAR
Master in Business Administration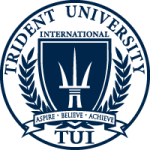 Institutionally Accredited
Trident University International is a member of the American InterContinental University System. The System is accredited by the Higher Learning Commission (hlcommission.org), an institutional accreditation agency recognized by the U.S. Department of Education.