SAS Joint Certificate in Business Analytics
The business analytics certificate introduces big data analytics to business professionals to meet an organization's objectives. Graduates will acquire statistical, quantitative, technical, and critical thinking skills by applying concepts, tools, and real world data. Graduates will be able to provide organizations with data driven solutions upon completion of this certificate program. To ensure students learn the industry standard tools, this program is co-developed and offered with SAS, the industry leader in business analytics.
With a rich tradition of serving the busiest of working adults, the women and men in military service, Trident is uniquely positioned to serve individuals who have to balance family and work commitments while striving to earn a quality education. A quality education now comes at an affordable price – $1,900 per course or $9,500 for the total program.
Program Learning Outcomes
Apply knowledge of predictive models using statistical data mining and machine learning techniques that are appropriate to the discipline.
Analyze a problem, identify and design appropriate data analytics technologies to meet a set of requirements and to recommend possible solutions.
Clearly communicate complex information and analytics to business clients, using practical and simple business tools.
Solve problems via ethical use of data.
Work both independently and in a team to solve large data analysis projects while considering local and global implications.
Evaluate and interpret data mining models to support fact-based decision making.
Apply, design, and develop queries and stored procedures to pre-process data for visualization, modeling, and interpretation.
In the program gain exposure to the following tools:
SAS Studio
SAS visual Analytics
SAS enterprise miner
The program covers certain aspects of the following certificates:
SAS® Certified Base Programmer for SAS®9
SAS® Certified Visual Business Analyst
SAS® Certified Predictive Modeler Using Enterprise Miner™ 13
The program is structured so you complete five courses in five months. All SAS materials and preparation for SAS Certification are included in the program. Start the program today – sessions start every four weeks!
CBA 518 Database Management 3
CBA 521 Statistical Analysis for Managers 3
CBA 583 Data Mining 3
CBA 584 Enterprise Data Warehousing and Business Intelligence 3
CBA 590 Capstone in Business Analytics 3
(15 Semester Hours)
Jobs that would benefit from this certificate:
Statistical Assistants
Business Intelligence Analysts
Database Administrators
Business Information Analysts
Whether you're seeking an affordable, quality degree, military supportive programs, or flexibility to accommodate adult learners, a degree from Trident can help you advance your education.
It gives you the flexibility that you need. It gives you the real education that you can use on the job while you are working and that is really what brought me to Trident University.RICHARD SESLAR
Master in Business Administration
Contact a Trident Admissions Advisor today!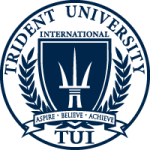 Institutionally Accredited
Trident University International is a member of the American InterContinental University System. The System is accredited by the Higher Learning Commission (hlcommission.org), an institutional accreditation agency recognized by the U.S. Department of Education.