Dr. Vincent Havrilko
Class of 2016 / 2006 / 2004 - Trident Triple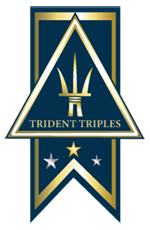 Dr. Vincent Havrilko is an Air Force civilian serving the 366th Logistics Readiness Squadron, 366th Mission Support Group, 366th Fighter Wing, Air Combat Command at Mountain Home AFB in Idaho. He served for 22 years in the Air Force, retiring as a Master Sergeant.
Dr. Havrilko completed a Ph.D. in Business Administration at Trident, as well as degrees at the master's and bachelor's levels. He is one of only nine alumni to have earned a degree at each program level from Trident. His education at Trident University significantly developed his critical decision making capabilities, confidence, and patience.
Dr. Havrilko expresses gratitude to the extremely support and understanding faculty and staff at Trident University. He would like to extend special thanks to the following people for their outstanding support and encouragement:
Dr. Qin Sun, Dr. Indira Guzman, Dr. Atefeh Yazdanparast, Dr. Heidi Sato, Dr. Joshua Shackman, Dr. Stephen Pollard, and Dr. Stephen Fitzgerald.
Military Status
Status: Retired
Branch: Air Force
Rank: Master Sergeant
Favorite Quote
"I would recommend Trident University to any prospective student. This institution contains a tremendous amount of talent and expertise. My experience with them has been thoroughly enjoyable and challenging. The faculty and staff are very professional, caring, and supportive, and I am grateful for choosing them."