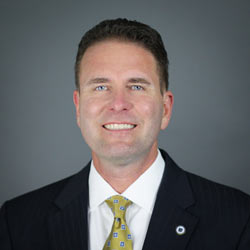 Your host for the Trident Career Center Webinar Wednesdays is Center for Career Planning and Workforce Strategies Manager, James Shiver. His role involves providing high quality relevant resources and services to assist students and alumni worldwide with career planning, development, and military transition. During his tenure with the University, James has held leadership roles with both the Strategic University Alliances and Military and Community Relations teams.
He also served for 20 years in the United States Army, holding various senior personnel positions and serving as program manager with the Army Medical Department.
For further information about Career Center Webinar Wednesdays, topic suggestions or to present, please contact trident4careers@trident.edu. 
Trident is pleased to present this free professional development tool to view from the comfort of your home and/or office. Join the email announcement list! To receive information about upcoming webinars please submit your information:
ARCHIVED CAREER CENTER WEBINARS LIBRARY