Trident's Community Outreach Efforts
Trident University understands the importance of community. We understand the importance of giving back by helping those in need. Trident is committed to supporting our local, national, and global communities.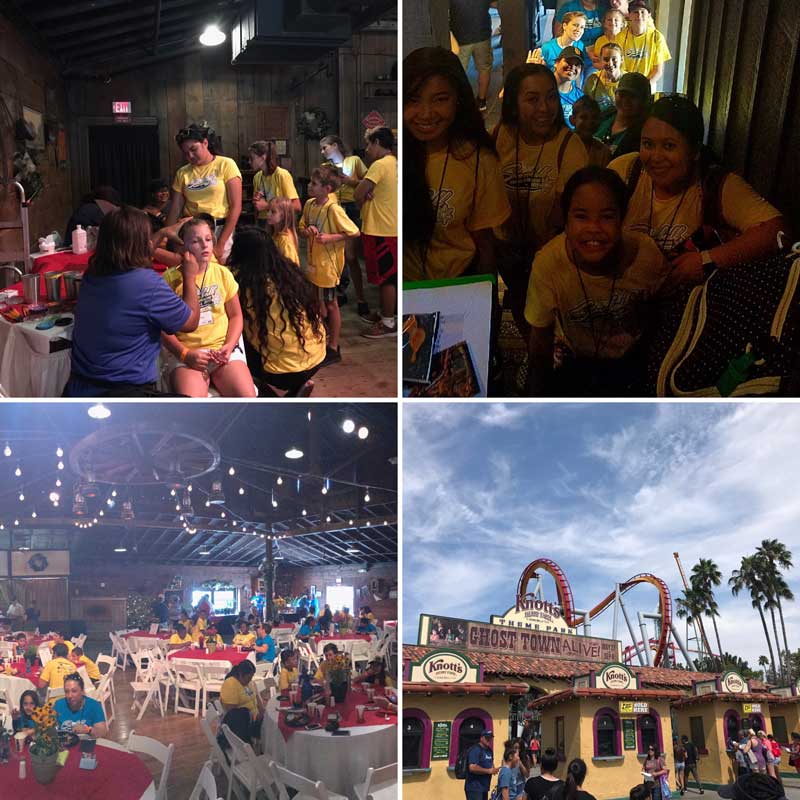 July 11, 2018 – Cypress, CA – Trident University International (Trident) today announced details of its third annual Snowball Express event. The event, co-sponsored by partner Knott's Berry Farm, will be held on Thursday, August 2nd, at Knott's in Buena Park, CA. Since 2006, Snowball Express has provided hope and new happy memories to the children […]
0 comments
Upcoming Events

Select an event from above and it will appear here.
Snowball Express
Trident will again be supporting Gary Sinise Foundation's newest program, Snowball Express with a "Snowball Family Adventure" in August 2018. Since 2006 Snowball Express has lent a helping hand to children who have lost parents in the service. Their mission is to enrich lives by creating new, happy memories during a four-day weekend that's filled with fun activities like sporting events, dances, an amusement park, and much more. Support this effort!
Care Packages for Veterans
In May of 2017 and January of 2018, Trident University employees, students and alumni collected and distributed hygiene care packages to the Austin (TX) VA Outpatient Clinic and the Long Beach (CA) VA Hospital. These events were part of the University's ongoing commitment to be active and involved in the communities where its students and alumni reside. Thank you to those who contributed or volunteered their time to the cause.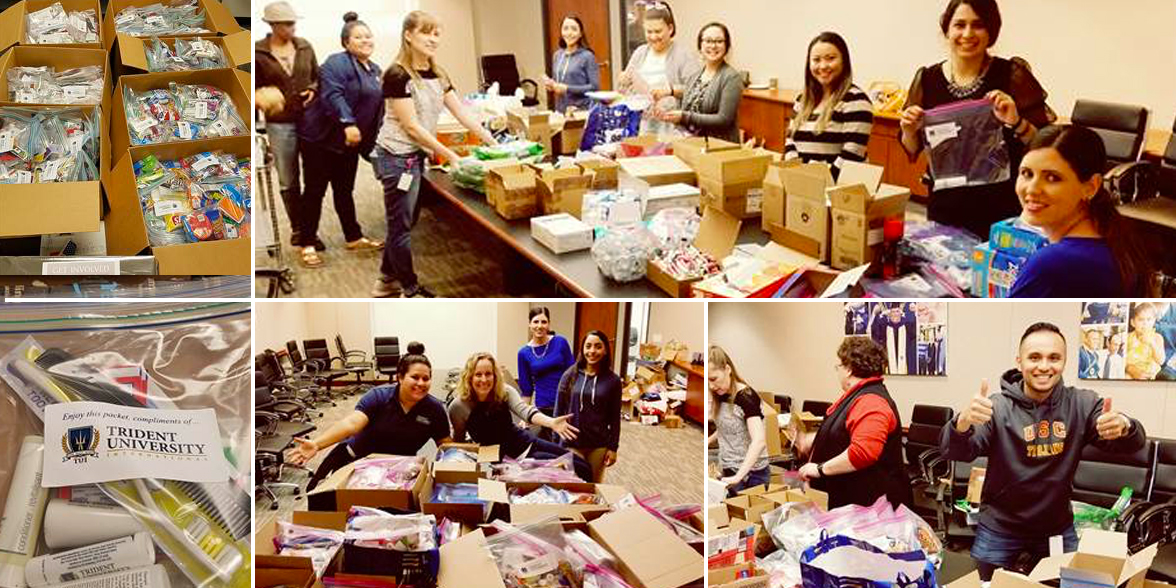 We're thankful for the effort and care Trident put into this event. They lead by example when it comes to helping out our men and women in uniform.

Reginald A. Hardy, Chief of Voluntary Service at the Central Texas Veterans Health Care System

We're proud to give back to the military community through Trident's 'Snowflake Family Adventure.' This event is designed to create a fun-filled day for children who lost a parent while serving in the military.

Travis Allen, President & CEO

Our local community is very important to us, and we're happy to once again support the Race on the Base. It's an amazing opportunity for us to help the men and women of the Armed Forces right here in Orange County.

Travis Allen, President & CEO

The Operation Gratitude event was an ideal way for Trident employees and community members to come together to express appreciation to the servicemen and women who touch our lives every day.

Travis Allen, President & CEO