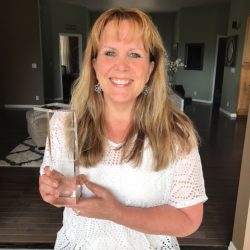 Part-time Faculty - Glenn R. Jones College of Business
Dr. Bonnie Adams is a full time professor at a local community college and teaches part time at Trident University in the area of ethics and management. Prior to her career as a full time professor, she worked as the Office Chief of Training for the Division of Children and Family Services as well as managed an education & marketing unit for another state agency. Other professional experiences include the United States Peace Corps, Child Protection Services and higher education administration. Dr. Adams has extensive experience in both the public and private sector as a manager, social worker and teacher.
Dr. Adams has earned a Doctorate in Business Administration, a Master's in Communication and a Bachelor's in Family Life Sciences. She has earned two online teaching certificates, one from Sloan and one from Quality Matters. Dr. Adams is certified to teach several Quality Matters courses to improve best practices for online teaching.
Dr. Adams has many areas of interest which include emotional intelligence, resiliency and best practices in online teaching. She has many projects she is working on because she is a believer of continuous personal and professional growth! One of the projects is writing a "Best Practices" manual for a local college. Dr. Adams is also writing a biography of two Vietnamese individuals who demonstrate the epitome of resilience! They have come from the life of refugees/boat people to become successful members of our society (one is a medical doctor and the other is a successful business owner)…great models of the amazing human spirit.
Dr. Adams is writing a book related to emotional intelligence and resilience as well as best practices in online learning.
I have been honored to work with students at Trident University these past eight years. Students at TUI are exceptional with amazing experiences, wisdom and insights to share. I never feel as though I am "working" when I login to interact with my students...it is truly a gift to be a part of this faculty team. Dr. Bonnie Adams
Programs
Master of Business Administration
Areas of Expertise
The role of values, ethics, communication and emotional intelligence in creating a healthy and productive organizational culture. Improvement of the quality of online teaching practices.
Education History
DBA - Argosy University (2008)
MA in Communication - Eastern Washington University (1996)
BS in Family Life Sciences - Montana State University (1986)