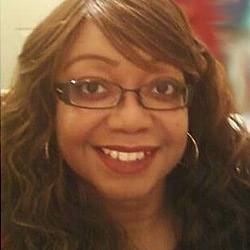 Part-time Faculty - College of Health and Human Services
Dr. Tanya M. Benjamin, DHSc, MPH, MSN, CHES, RN, APHN-BC is a member of Trident University International's College of Health and Human Services faculty team. Dr. Benjamin is Board Certified in Advanced Public Health Nursing (APHN-BC), and is a Certified Health Education Specialist (CHES). Her educational background is varied. Dr. Benjamin-Wilson has degrees in Business Administration, Nursing, Public Health, and Health Sciences.
Dr. Benjamin is a full-time educator who most recently worked at a Behavioral Health hospital educating and training staff on the facility's policies and procedures. She prepared for that role by working on one of the hospital's Psychiatric/Mental Health units as a Staff Nurse. However, Dr. Benjamin's career expertise has primarily been in Public Health/Nursing within the areas of Immunizations, Women's Health, Child Health, Chronic Disease Prevention, Adolescent/Teen Health, and Infectious Disease Medical Case Management. Prior to that, Dr. Benjamin gained nursing experience as a Staff Nurse on a Medical-Surgical unit at a community Medical Center. Before completing nursing school, Dr. Benjamin spent some years in the U.S. military (both active duty & active reserves).
Programs
Bachelor of Science in Health Sciences
Areas of Expertise
Dr. Benjamin's areas of expertise include:
Adult Health Nursing
Community Health Nursing
Public Health
Business/Healthcare Administration/Management
Psychiatric/Mental Health
Professional Development
Military Status
Status: Veteran & Spouse (Active Duty)
Education History
Doctor of Health Science - Nova Southeastern University
Master of Public Health - Florida International University
Master of Science in Nursing - Florida Atlantic University
Bachelor of Arts in Business Administration - Saint Leo University
Bachelor of Science in Nursing - Hampton University
Health Promotion & Disease Prevention - Florida International University
Associate of Arts - University of West Florida
Associations


American Nurses Association (Full Membership)
Georgia Nurses Association
National Student Nurses Association (Sustaining Member)
American Public Health Association
Georgia Public Health Association
Georgia Society for Public Health Education
Honors & Awards
HRSA Graduate Traineeship Grant, 2010-2012
Phi Kappa Phi, Honor Society, member since 2010
Sigma Theta Tau, Nursing Honor Society, member since 2005
Golden Key International Honour Society, member since 2004
Outstanding Service Award, VA Department of Public Health, 2004
Chesapeake General Hospital Nursing Scholarship, 2003-2005