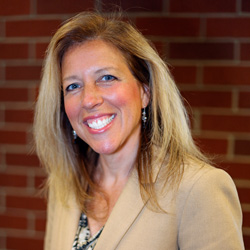 Part-time Faculty - Glenn R. Jones College of Business
I bring a wealth of corporate marketing experience to my role as a teacher, having held marketing management positions at architectural and engineering firms in the Philadelphia area. Throughout my career, I've worked with big names like IBM, Merck, AT&T, and DuPont, and I have a proven track record of success in areas like department management, technical selling, and advertising.
In addition to my corporate experience, I've also provided consulting services and been a sought-after expert on various marketing topics. I've appeared on local TV shows, written articles for Business Insider, and presented at national conferences, including the American Marketing Association, where I received the Best Paper Faculty Track award in March 2011. My research interests include online marketing strategies, social marketing initiatives, and service branding.
Programs
Bachelor of Science in Business Administration
Areas of Expertise
Dr. Johnson's areas of expertise include:
Human resource management
Organizational development
Organizational Psychology
Educational leadership
Sociology
Computer science
General education
Graphic design and computer animation
Research and data analysis
management
Education History
Touro University International (2004)
St. Joseph's University (1991)
Mount Vernon Nazarene University (1988)