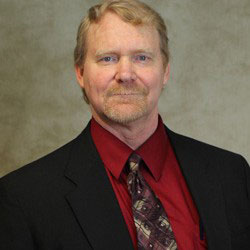 Part-time Faculty - Glenn R. Jones College of Business
Dr. Corcoran currently serves as a faculty lead and a doctoral committee mentor at Trident University. Prior to entering academia he worked as an administrator for the US Department of Labor, Occupational Safety and Health Administration. During that time he presented at over 150 different forums. He holds two professional certifications in the field of occupational safety and health.
I joined Trident University International first as a doctoral student and then as an online professor. I find working in the world of online education extremely rewarding. For the first time in history educational opportunities are being brought directly to students who cannot simply walk away from their professions to attend classes at a brick a mortar university. Is a great feeling to be able to help these highly capable professionals achieve their educational goals.

Dr. Daniel Corcoran
Programs
Bachelor of Science in Business Administration
Ph.D. in Business Administration
Publications
Daniel J Corcoran, & Joshua D Shackman. (2007). A theoretical and empirical analysis of the strategic value of beyond compliance occupational health and safety programs. Journal of Business Strategies, 24(1), 49-68. Retrieved June 13, 2011.
Corcoran, D.J. 2002, The hidden value of safety: Are accident costs like icebergs? Occupational Health and Safety 71:6, p.20+.
Corcoran, D.J. 2002, The value of estimating the hidden costs of accidents. Occupational Health and Safety 71:9, p.26+.
Areas of Expertise
Dr. Corcoran's areas of expertise include:
Occupational Safety
Health Administration
Business Administration
Education History
Ph.D. in Business Administration - Touro University International (2003)
MSHS in Emergency Management (2013)
MPA in Public Administration - University of Nebraska at Omaha (1991)
BS in Biology - University of Nebraska at Omaha (1987)