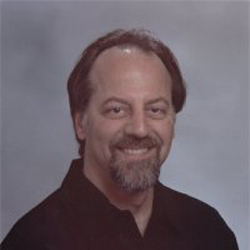 Part-time Faculty - Glenn R. Jones College of Business
With a PhD in Classical Literature, I have been teaching in college since 1986. My passion lies in exploring the wisdom and knowledge from the past, and sharing it with my students. I focus on philosophy and religion, particularly in the form of Euripidean or Aristophanic works.
Teaching is a challenge that I embrace wholeheartedly, constantly seeking new ways to help my students learn and grow. I find the most fulfillment in working with students who are eager to improve and willing to put in the effort. One of my proudest moments was a student who initially failed my Greek class, but went on to take seven more classes with me, major in Classics, earn a PhD from St. Andrews, and secure a tenure-track position at Wake Forest, even publishing a book.
Aside from teaching, I am a father of two daughters, an avid bicyclist, musician, and sports fan. I have a unique connection to sports as I used to work for the Texas Rangers baseball team and even served as their mascot. One of the highlights of my life was being able to run on the ancient stadia at Olympia and Delphi in 1996.
Dr. Kurt Diesch has been involved in the software industry for over 35 years as a software developer, manager, and business owner. Dr. Diesch has written award-winning software and spent 15 years as an executive for several software companies. Dr. Diesch has experience in many programming languages, database development, web development, network administration, and management of information technology. Dr. Diesch has also developed programming teams throughout the world to support development efforts in several companies. Dr. Diesch currently owns and operates a software development and technical consulting business.,
Testimonial
Believe you can and you're halfway there. Theodore Roosevelt
Programs
Bachelor of Science in Computer Science
Bachelor of Science in Information Technology Management
Master of Science in Information Technology Management
Education History
Doctoral degree in Industrial Engineering/Computer Science Emphasis - Iowa State University (1989)
M.S. in Industrial Engineering - Iowa State University (1982)
B.S. in Industrial Engineering - Iowa State University (1980)
Systems Consulting, Software (1996-Present), Joy, IL - Academic leadership and instruction at higher education institutions from administration as a Dean, instruction of over 1,000 courses, and development of many courses.
Honors & Awards
Dr. Thorburn's areas of expertise include:
San Marcos Texas Lions Club Teacher of the Month (January 2015)
Featured Alumnus, University of Colorado Classics Department Newsletter (Fall 2008)
Alpha Delta Pi's Top 100 Baylor Professors (2008)
College of Arts and Sciences Teaching Award (2007)
Mortar Board 'Circle of Achievement Award' (2002)
Areas of Expertise
Dr. Thorburn's areas of expertise include:
Classical Drama
Classical History
Computer Applications in Classics
Greek
Latin
Classics