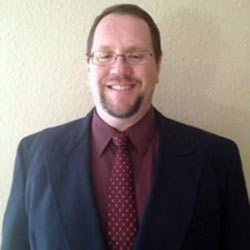 Part-time Faculty - Glenn R. Jones College of Business
Dr. Green has been associated with Trident University since 2011. He has taught courses in the BSBA, MBA, and DBA programs. Along with his teaching responsibilities, Dr. Green serves as a Dissertation Chair in the PhD-BA program. He has also served in assisting with course revisions and assessment of academic rigor in select courses. He has published over 300 articles on Business leadership, Business Coaching, and Team Development. He has facilitated seminars nationally to thousands as to Business skills in leadership, conflict, and communication, using his down to earth style and allegory. Dr. Green is currently the author of 12 published business titles. He continues to teach, facilitate, and publish on his research and continued study in the critical areas of Organizational Management.
Dr. Green is a PhD in Organizational Management and business coach. He is also a master's level (Clinical Psychology) life coach. He is a Certified Professional Trainer serving as an international trainer and presenter on human performance improvement and business performance improvement. Dr. Green is a certified CCNP through Cisco Systems and Microsoft Certified System Engineer.
Dr. Green resides in the Dallas, Texas area. He operates his own consulting firm, LifeMAPS Consulting, which offers training and development resources to businesses seeking to move forward in their strategic goals.
Programs
Bachelor of Science in Business Administration
Master of Business Administration
Ph.D. in Business Administration
Areas of Expertise
Dr. Green's areas of expertise include:
Team-transformational leadership
Organizational management
Leadership issues
Business coaching
Business relationships/communication
Team dynamics
Network configuration/development
Research methods; qualitative and quantitative
Education History
Doctoral degree in Organizational Management
Masters in Clinical Psychology
BS in Psychology
Associations
Dr. Green is currently is a member of Academy of Management, Association of Training and Development, International Society for Performance Improvement, and Southern Management Association. Dr. Green has served as a reviewer for ISPI and SMA.