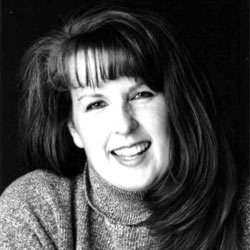 Part-time Faculty - College of Health and Human Services
Dr. Pattijean Hooper has worked with federal, tribal, state, local, and community-based organizations in all phases of disaster readiness, response, and recovery. She has been deployed to 23 Presidential disaster declarations, including 9-ll in NYC, Hurricane Katrina, and the Cerro Grande Fire Assistance Act. Her state resilience work has included establishing a statewide unified resource request process, and she has managed local long-term recovery program implementation.
Dr. Hooper has also worked with the CDC on Medical Countermeasures planning for anthrax attacks, Tzu Chi Buddhist Disaster Relief, and the Field Innovation Team. She is a Certified Emergency Manager through the International Association of Emergency Managers. Her professional presentations have included the Australia Resilience Conference, the Emergency Management Institute, Confederated Tribes, U.S. Army and Coast Guard, and the Disaster Emergency Response Association.
Dr. Hooper is the president-elect of the Washington State Emergency Management Association. She holds a Ph.D. in Crisis Communication from the University of Washington, where she wrote her dissertation titled Vulnerable Populations and Crisis Communication: A Model for Accessible Disaster Preparedness Campaigns.
Trident Teaching Excellence Award
Dr. Hooper was nominated by 87 students in the Fall 2016 session.
Dr. Hooper received a perfect 100% average "net promoter score" from the six students who submitted course evaluation surveys.
Testimonial
Professor Hooper provided an in-depth insight through evaluating papers that were written for both the Case and SLP assignments. When asked for additional guidance to better approach the writing process, Professor Hooper took the time to explain and define the APA format that would be appropriate and with some examples. This assistance provided for me to better write and reference the material I was using in the following assignments. Professor Hooper's response to classroom discussion is another strong point that furthered the discussion between students in the classroom. If Professor Patricia Hooper is the example of the quality of teachers at Trident, then my experience working on my Masters will be the best that can be provided in comparison to any other online school! Roger, HLS 501, September 2016
Programs
Bachelor of Science in Homeland Security
Master of Science in Homeland Security
Publications
Encyclopedia of Crisis Management – Disaster Declaration (2012)
Encyclopedia of Disaster Relief – Political Support for Preparedness (2011)
Journal of Promotions Management, Special Edition on Crisis Communication – Finding Milton Wright: How Public Relations Disaster Campaigns Impact the Elderly (2006)
Presentations
Washington State Emergency Management Association Conference – Constructing Evidence-Based Disaster Plans (2013)
Idaho Voluntary Organizations Active in Disaster – Community Outreach to Vulnerable Populations with Limited Money and Resources (2012)
Disaster Emergency Response Association – Access and Functional Needs: A New Perspective (2012)
Emergency Services Foundation, Emergency Management Conference, Melbourne, Australia – Teaching People Who Are Blind How to Put Out Fires: A Model for Accessible Disaster
Preparedness Campaigns (2010)
U.S. Department of Human & Health Services – Incorporating Vulnerable Populations into Training and Exercise Programs (2006)
Department of Homeland Security – Constructing Training Curriculum for Vulnerable Populations (2005)
Washington State Emergency Management Association – Applications in Emergency Management (2005)
Northwest Center for Occupational Health and Safety Risk Communication Conference – Communicating Risk in Public Meetings (2005)
Oregon Chapter of the American Public Works Association – When You Work An Emergency, Everyone Works for Public Relations (2001)
Areas of Expertise
Dr. Hooper's areas of expertise include:
Natural Disasters
Emergency Management
Vulnerable Populations inclusion in Disaster Response and Recovery Operations
Crisis Communication
Education History
Ph.D. - UC Irvine (2001)
B.S. in Political Science - Oregon State University (1991)
BS - UC San Diego (1988)
Associations
President elect - Washington State Emergency Management Association (WSEMA) - 2017-2018 Association President
International Association of Emergency Managers (IAEM)
The International Association for Disaster Preparedness and Response (DERA) - Lifetime Membership
Honors & Awards
2017 Trident University - Teaching Excellence Award
The School of Communication at the University of North Dakota -1997 & 1995 - TEACHER OF THE YEAR
The Department of Speech Communication at the University of Wisconsin-Whitewater - CHANCELLORS AWARD for work with the Students for an Accessible Society -1990 TEACHER OF THE YEAR
Communication Department at the University of Wisconsin-Parkside - OUTSTANDING INSTRUCTOR