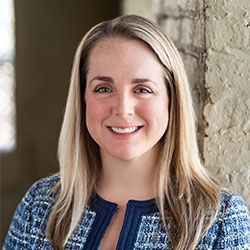 Dean - Research and Doctoral Studies Division
Dr. Jandris has both online and traditional higher education experience. She is an experienced educator having held both teaching and leadership roles during her career.
Her most recent role prior to joining Trident was as Chair of Doctoral Research at American College of Education. Prior to that Dr. Jandris was a tenured Full Professor of Research at Concordia University Chicago where she served as a Department Chair, Executive Director of Doctoral Programs, Director of Academic Research, and Chaired the Institutional Review Board.
Dr. Jandris holds a PhD in Research Methodology from Loyola University Chicago, has a Master's in Secondary Education, and holds Illinois teaching and administrative licenses. She has published and presented on a wide range of topics regionally, nationally, and internationally related to doctoral program delivery, professional doctorates, and the teaching of research methodology.