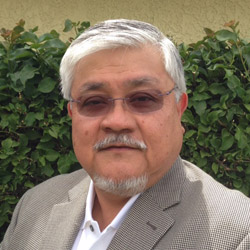 Part-time Faculty - Glenn R. Jones College of Business
Dr. Carlos Jon is an accomplished and integrity-driven Human Resource professional with 25 years of leadership focusing on driving results through people. His goal in teaching is to foster learning. Learning today takes place in many different circumstances, contexts and settings. This is especially true in the online environment. He believes that online teachers need to be more focused on students and their needs because they lack the luxury of physically interacting with students one on one.
Programs
Master of Business Administration
Master of Science in Human Resource Management
Publications
The Relationships of Job Satisfaction, Organizational Commitment, and Leader Member Exchange in Predicting Turnover Intentions of Front-Line Retail Managers in the Auto Parts Industry published by PROQUEST.
Education History
DBA - Argosy University (2010)
M.A. University of Redlands (2001)
B.S. Management Human Resources (1999)