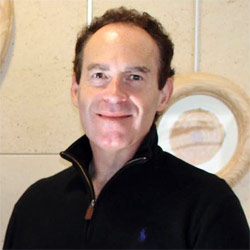 Part-time Faculty - University College
Dr. E. J. Keeley serves as part-time faculty in the University College at Trident University International. His career-long focus on student success, coupled with his strong background in guiding students to achieve their academic, career, and life goals provides an enriching and motivating educational experience for students. Dr. Keeley leads the Office of Institutional Assessment and Research and is Senior Adjunct Faculty in the School of Business at Edgewood College where he teaches undergraduate and Master's-level courses in Marketing, Research Design and Methodology, and Management, earning exceptional student ratings for teaching effectiveness. Dr. Keeley helps students develop their personal and professional brand for success in their careers.
Dr. Keeley has more than 20 years of experience in teaching college and university students and in leading higher education initiatives in student success, strategic planning, student learning assessment, and enrollment management and marketing. His passion for academic research in his administrative role of researching and identifying best practices for student success and graduation enables him to share these practices with his students for their own academic and career success. Students are able to learn from Dr. Keeley's experience to become more effective in approaching their classwork, to learn skills to enhance their academic and career success, and to build a portfolio for themselves to support their personal brand that is distinctive and authentic for career and life success. Dr. Keeley has taught student success, marketing, research design and analysis, and organizational development and strategy courses for over twenty years with exceptionally high ratings from students on teaching evaluations.
Favorite Quote
Twenty years from now you will be more disappointed by the things that you didn't do than by the ones you did do. So throw off the bowlines. Sail away from the safe harbor. Catch the trade winds in your sails. Explore. Dream. Discover. - Mark Twain
Publications
Keeley, E. J. (2015, December). Bringing the warm, connected classroom online. Community Conversations: Sharing Perspectives on Online and Blended Learning, Madison, Wisconsin.
Keeley, E.J. (2014, July). Enhancing student success by identifying and re-recruiting stopouts, dropouts, and re-admits. Paper presented at the National Conference on Student Recruitment, Marketing and Retention, Chicago, Illinois.
Keeley, E.J. (2012, March). How institutional research can have the maximum impact on institutional effectiveness: Synergies, best practices, and innovative strategies. Paper presented at the Kentucky Association for Institutional Research annual meeting, Louisville, Kentucky.
Keeley, E.J. (2010). You have a friend in the business: Working with the IR office. In H. Blythe & C. Sweet (Eds.), It Works for Me: Becoming a Publishing Scholar / Researcher. Stillwater, OK: New Forums Press Inc.
Sweet, C.A., Blythe, H.R., Keeley, E.J. et al. (2010). From bereavement to assessment: The transformation of a regional comprehensive university. In P. Maki (Ed.), Coming to Terms with Student Outcomes Assessment. Sterling, VA: Stylus Publishing, LLC.
Keeley, E.J. & Miller, B.L. (2009, May). A collaborative system to assess the effectiveness and impact of community engagement, regional stewardship and service learning programs. Paper presented at the Association for Institutional Research Annual Forum, Atlanta, Georgia.
Keeley, E.J. & Miller, B.L. (2008, May). Institutional research's role in identifying, enhancing, and sharing best practices in student retention. Paper presented at the Association for Institutional Research Annual Forum, Seattle, Washington.
Keeley, E.J. (2004). Institutional research as the catalyst for the extent and effectiveness of knowledge-management practices in improving planning and decision-making in higher education organizations. Dissertation Abstracts International (UMI No. AAI3152488)
House, J.D., & Keeley, E.J. (1997). Predictive validity of college admissions test scores for American Indian students. Journal of Psychology, 131, 572-574.
Presentations
Keeley, E.J. (2015, April). Marketing yourself for success: Setting and achieving your goals. Seminar presented at "Money Smart" Financial Literacy Conference, Madison, Wisconsin.
Keeley, E.J. (2012, April). Deliverology and delivery planning: Reaching your student success targets. Panel presentation at Kentucky Council on Postsecondary Education Student Success Summit, Louisville, Kentucky.
Areas of Expertise
Dr. Keeley's areas of expertise include:
Student Success
Student Learning Assessment
Strategic Planning
Research Design and Methodology
Mentoring Students for their Academic Research
Marketing
Organizational Development and Strategy
Leadership
Education History
Ph.D. in Business Administration - Northcentral University
M.B.A. in Marketing - Northern Illinois University
B.A. in Marketing - Lewis University
Associations
Association for Institutional Research; American Marketing Association; Society for College and University Planning