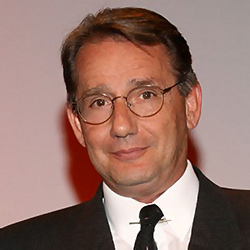 Department Chair Social Sciences - University College
Dr. Keffel is a first generation American and spent his childhood living and going to school both in Germany and Illinois. At 19, he joined the Air Force and spent the next 25 years in uniform. His career began as a medic during Vietnam and culminated as an instructor and staff officer at the Air Force Academy. In between were many years of moves, traveling, going to school, marriage, raising three boys, and many other adventures and opportunities.
Dr. Keffel holds a BS in Occupational Education from Southern Illinois University and an MA in Management and Public Administration from Webster University. Both were received while still serving in the enlisted ranks. Eventually commissioned, some of the positions he held as an officer included serving as a squadron commander and later an instructor at the Air Force Academy. It was while at the Academy that Dr. Keffel was selected for post-graduate school, and subsequently took his Ph.D. at the University of Denver's Josef Korbel School of International Studies.
He's been in academia for over 30 years as both an instructor and as an administrator in positions such as the Chief of Graduate Education while assigned to the Air Force Institute of Technology and the Pentagon and later in civilian life as the Dean of the Department of Management and Director of Student Services at Colorado Technical University. Over the years, Dr. Keffel has had a chance to teach at the undergraduate, graduate, and doctorate levels in such areas as foreign language acquisition, history, political science, organizational behavior and development, international management, and leadership and ethics.
He and his wife live in Colorado Springs, Colorado, and he would be remiss if he did not mention Sylvie, their 3-year-old Malamute puppy, who is very good at letting them join her when she takes her evening strolls and long weekend hikes.
Favorite Quote
Those who cannot remember the past are condemned to repeat it George Santayana
Publications
The Defense Life Cycle Management System as A Working Model for Academic Application." The Journal of Business Education, June 2011. Co-author with Philip E. Burian and Francis R. Skip Maffei III.
Where Does the Rubber Meet the Road? A Multidisciplinary Approach to Teaching Ergonomics." Proceedings of the 10th International Conference on Industry, Engineering, & Management Systems; Orlando, Florida; March 2004.
Modeling Organizational Adaptation: An Empirical Assessment of the Utility of a Theoretical Model Concerning the Relation of Strategic Choice and Environmental Determinism in the Organizational Adaptation Process." UMI Dissertation Services, 1994.
Presentations
Business Through Education in Germany. Presented to the International Group of the Colorado Springs Chamber of Commerce, August 2009.
Keynote Speaker, Chamber of Commerce and Industry South Thuringia, Suhl, Germany, June 2009.
Where Does the Rubber Meet the Road? A Multidisciplinary Approach to Teaching Ergonomics. Paper presented at the 10th International Conference on Industry, Engineering, and Management Systems, Orlando, Florida, March 2004.
Military Status
Status: Retired
Branch: Air Force
Rank: Major
Years: 25
Accolades: Meritorious Service Medal with two oak-leaf-clusters, Air Force Institute of Technology Civilian Education Program Scholarship to attend the Josef Korbel School of International Studies, University of Denver, Company Grade Officer of the Year USAF Academy
Areas of Expertise
Dr. Keffel's areas of expertise include:
International relations
International management
Leadership
Organizational change/adaptation
Business ethics
Foreign language education
Change management
Political history
Professional Experience
Dr. Keffel's professional experience includes: Squadron Commander responsible for over 600 military and civilian personnel; Chief of Graduate Education, Air Force Institute of Technology; University Level Higher Education Team of the Colorado Springs Regional Business Alliance; on the Board of Director's for the Colorado Springs World Affairs Council; member of the University Level General Education Advisory Board for Intellitec College; University Level Chair of the Jones International University Graduate Council; Dean College of Business and Management; College of Criminal Justice and Public Administration, Colorado technical University; Director of General Education, Colorado Spring Early Colleges Partnership, and High School/Community College Outreach Program; Supervised academic oversight of all Allied Health Medical Programs at the CTU-Pueblo campus.
Education History
Ph.D. in International Studies/Comparative International Politics - University of Denver
MA in Public Administration/Management - Webster University
BS in Occupational Education - Southern illinois University
Squadron Officer's School; Air Command and Staff College
Collaborative Institutional Training Initiative (CITI), Human Research Curriculum, University of Miami, 2014
Appreciative Advisors Course Certification, University of South Carolina, College of Education, 2013
Performance Coach Program, Career Education Corporation, 2013
Professional Learning Model™ Certification, Colorado Technical University, 2004
Online Instructor Certification, Colorado Technical University, 2003
Faculty Certification Program, Colorado Technical University, 2001-2002
Associations
Colorado Springs World Affairs Council, 2009 to 2012
Community Board of Director's Member
Honors & Awards
Outstanding Faculty Service, Jones International University, 2015
Customer Service Award, Colorado Technical University, 2011
Colorado Technical University-Colorado Springs Campus Award Winner, Commitment to Excellence Conference
e, Career Education Corporation (CEC), 2010
Educator of the Year, Department of Management, Colorado Technical University, 2005
Air Force Institute of Technology Civilian Education Program Scholarship to attend the Josef Korbel School of International Studies, University of Denver, 1987-1990
Company Grade Officer of the Year, 1985, USAF Academy