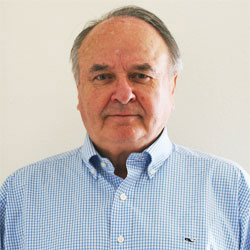 Part-time Faculty - Glenn R. Jones College of Business
Jim Koerlin has worked in the information technology industry for over thirty years. He has served as a corporate level manager of a $9 billion enterprise, dean of a large school of technology, and a consultant to industry and government. For ten years he served as president and CEO of a technology incubator and has been a member of three corporate advisory boards.
Dr. Koerlin has developed information technology courses, degrees and programs and has taught many graduate seminars over the past three decades.
Programs
Master of Science in Information Technology Management
Education History
Ph.D. in Management and Administration: Technology Management - Walden University (1996)
MBA - Golden Gate University (1968)
BS in Business Administration: Production Management - San Francisco State University (1965)