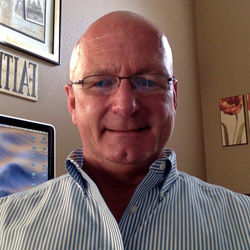 Part-time Faculty - Glenn R. Jones College of Business
Dr. Michael J. Laverty is a student centric and committed instructor focused upon providing outstanding learning collaborations for his students. As a former senior executive for a Fortune 50 company, venture capital equity partner, current owner of businesses and former municipal government executive, Dr. Laverty uses a practitioner oriented approach to the concepts for each course enabling the student to immediately apply the knowledge gained. Dr. Laverty is an active volunteer in a variety of church ministries recognizing that we must give to gain. Dr Laverty's experience spans Logistics Management, as a former Marine officer, Supply Chain Management, Project Management and business executive across a multitude of areas of expertise including management, marketing, entrepreneurship and strategic management.
As a practitioner oriented instructor, Dr. Laverty's experience spans 35 years in the private sector as an executive for a Fortune 50 company, a venture capital equity partner and business owner and governmental service. He is passionate about sharing knowledge in Project Management, Organizational Leadership and Six Sigma with students through experiential sharing that personifies the academic concepts.
Trident University is an exceptional institution of higher education. The academic rigor of the programs presents Challenge to the students with great support from practitioner oriented faculty! Dr. Michael J. Laverty
Programs
Bachelor of Science in Business Administration
Master of Business Administration
Ph.D. in Business Administration
Doctor of Business Administration (DBA)
Presentations
West Virginia Ohio Chapter of the Project Management Institute
Areas of Expertise
Dr. Laverty's areas of expertise include:
Project Management
Organizational Leadership
Six Sigma, Management
Supply Chain Management
Logistics Management
Global Logistics Management
Quality Management
Dr. Laverty is a highly focused practitioner oriented instructor who is very capable of relating current business challenges to solutions using the key concepts learned in our courses. He is committed to student success.
Education History
Doctoral degree - Novasoutheastern University (2013)
MBA - Keller Graduate School of Management (2004)
Bachelors degree - University of Notre Dame (1982)
Villanova University, Six Sigma Black belt certification
Honors & Awards
Doctoral Graduate Magna Cum Laude Novasoutheastern University
Masters Degree Magna Cum Laude in Business/Project Management
Certified Six Sigma Blackbelt