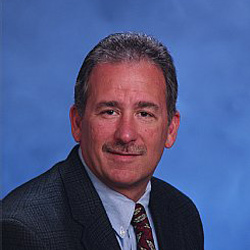 Part-time Faculty - Glenn R. Jones College of Business
Hall of Distinguished Alumni | Class of 2006
Gordon Leichter, Ph.D., is a Professor of Business Administration at Trident University. He earned his Ph.D. at Trident in 2006. He works as the Sales Manager for Belimed, Inc., an international provider of pharmaceutical manufacturing equipment, ranging from hundreds of thousand dollars to millions. This position involves a multitude of talents from engineering, project management and financial to sharp sales and marketing skills. The diversity of this position includes international and domestic travel, and the opportunity to interact with high-level industry and regulatory executives.
Dr. Leichter has been involved in industrial manufacturing for 30+ years holding positions such as Plant Manager, Director of Operations, Director of Marketing, and Director of Business Development. He has been teaching as an academic professional since 2007. He has firsthand experience in dealing with the manufacturing, marketing and sales of large capital expenditures.
Trident has afforded him the opportunity to develop the skills needed to have this lucrative career while working full time and earning a degree that provides credibility and respect with high-level executives. Dr. Leichter's diverse hands on professional and academic experience make him a strong part of the Trident faculty and an ideal candidate for the Trident Hall of Fame.
Programs
Bachelor of Science in Business Administration
Master of Business Administration
Areas of Expertise
Dr. Leichter's areas of expertise include:
Accounting
Finance
Management
Marketing
Operations Management
Quality Management
Education History
Ph.D., Business Administration - Trident University International (2006)
Masters - Thomas Edison State College (2001)
Bachelors - Thomas Edison State College (1992)