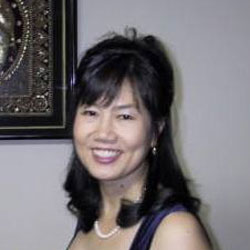 Part-time Faculty - College of Education
Dr. Anna H. Lint (Ph.D. in Educational Leadership) received her Doctoral degree in Educational Leadership with a concentration in E-learning from Trident University International, she also holds a MA degree in TESOL (Teaching English to Speakers of Other Languages) from Oklahoma City University. Dr. Lint has spent more than 30 years in entrepreneurial business and education in both the U.S. and internationally. Dr. Lint teaches educational research, school reform, developmental reading comprehension, research methodologies, research in e-learning, and leadership in Higher Education. Her research interests include: retaining students in e-learning, m-learning, educational leadership and reform in Higher Education. Dr. Lint is currently Vice Chairwoman at Lint Center for National Security Studies, a 501 (c) non-profit charity.
Dr. Lint served as a professor in the English Language Department at the Jangan College and Samsung Corporate Instruction Center in South Korea. In addition, Dr. Lint spent 3 years as a professional translator in Seoul, Korea. During her time, she was tasked with a myriad of duties including her primary responsibility of translating critical business and trade documents for New Zealand-based companies investigating Foreign Direct Investment opportunities in Korea's commodities and emerging business markets. While in Korea, Dr. Lint became a successful small business entrepreneur, securing a handsome profit on a brick and mortar bookstore venture she built from the ground up.
Dr. Lint has also been a constant community volunteer, dedicating her time and expertise to the Army Family Support Group of 1st Signal Brigade in Yongsan, Korea. Additionally while attending Graduate School in Oklahoma City, she taught English to those in need at the Vietnamese Refugee Center. Dr. Lint spent several years as a Bank Officer for Chevy Chase Bank, CitiBank, Nara Bank, and Bank of America. Currently, Dr. Lint teaches Doctoral programs (Ph.D., EDD) and Masters level courses at Trident University in the College of Education.
Having managed businesses in Asia and US while struggling to increase my education, I understand our adult students' efforts to obtain their degree. Life is busy, and getting an education, while being an adult, a business person, and a parent can be a challenge. Based on my experience, I try to bring students over the hurdles and to the finish line of life success and educational success. Dr. Anna H. Lint
Programs
Master of Arts in Education
Doctor of Education (Ed.D.)
Ph.D. in Educational Leadership
Publications
Secrets to Getting a Federal Government Job.
8 Eyes on Korea, A Travel Perspective of Seoul, Korea.
Areas of Expertise
Dr. Lint's areas of expertise include:
Educational Research
School Reform
Developmental Reading Comprehension
Research Methodologies
Research in E-Learning
Leadership in Higher Education
Dr. Lint's research interests include:
Retaining students in e-learning
m-learning
Educational Leadership
Reform in Higher Education
Education History
Ph.D. in Educational Leadership - Trident University International (2011)
MA in TESOL - Oklahoma City University (1999)
MA in Industrial Design - Ewha Women's University (1984)
BS in Home Economics - Dongduck Women's University (1982)
Adjunct Faculty - Trident University International (Nov., 2011-Present)
Vice Chairwoman - Lint Center for National Security Studies (July, 2007-Present)