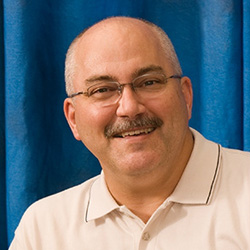 Part-time Faculty - Department of Information Systems
With a wealth of expertise in business administration and information technology management, Dr. Marion is a seasoned professional with a proven track record in leadership and innovation. He holds several degrees, including a PhD in Organization & Management with IT Specialization from Capella University (2004), an MS in Engineering from the University of Wisconsin-Platteville (2010), an MBA in Strategic Planning from The Edinburgh Business School of Heriot-Watt University (1998), and a BSEET from Grantham College of Engineering (1994). His areas of expertise include organization and management, strategic planning, and engineering.
Dr. Marion's extensive career has taken them through a range of leadership roles in the engineering and business industry, including General Manager of JLG Equipment Services, President of Panasonic Mobile Communications, President and GM of Wireless Messaging Group at Glenayre Electronics, and Manager of Pager Engineering at NEC America's Mobile Radio Division. With a passion for driving results and a commitment to excellence, he has been instrumental in shaping the success of numerous organizations and initiatives.
Programs
Bachelor of Science in Business Administration
Bachelor of Science in Information Technology Management
Master of Science in Information Technology Management
Doctor of Business Administration (DBA)
Areas of Expertise
Dr. Marion's areas of expertise include:
Organization and management strategic planning, and engineering.
Strategic planning
Engineering
Education History
Ph.D. in Organization & Management, IT Specialization-Capella University (2004)
MS in Engineering-University of Wisconsin-Platteville (2010)
MBA in Strategic Planning-The Edinburgh Business School of Heriot-Watt University (1998)
BSEET-Grantham College of Engineering (1994)
General Manager, JLG Equipment ServicesPresident, Panasonic Mobile
Communications President and GM, Wireless Messaging Group, Glenayre Electronics Manager
Pager Engineering, NEC America, Mobile Radio Division