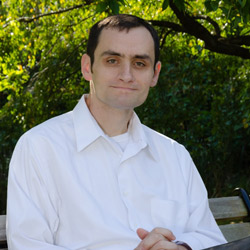 Part-time Faculty - Glenn R. Jones College of Business
Charles McManus is an accounting and tax professional with experience in the financial sector, private equity, venture capital, and real estate, Charles teaches finance, accounting, and business law courses at Trident University.
Charles is a licensed attorney and C.P.A. with over 12 years of experience in government tax administration examining the most complex enterprises, including real estate partnerships, hedge funds, and venture capital and private equity partnerships. He holds a law degree, M.S. in Accounting, and an L.L.M. in Taxation. Charles is familiar with international investments and trading operations in equities, fixed income, financial derivatives and the accounting and tax implications of these instruments. He has a strong grasp of financial valuation principles in real estate, private equity, and financial markets and a variety of short term and long term investment and trading strategies and their tax implications. He also has a strong understanding of market mechanics, risk management, trade management and macro analysis gained from years of experience in reviewing the operations of hedge funds.
More than any university I have taught at in a distance education format Trident makes optimal use of projects and case studies to teach practical real world skills without loosing track of academic rigor. Charles McManus Esq., C.P.A.
Programs
Bachelor of Science in Business Administration
Areas of Expertise
Mr. McManus' areas of expertise include:
Hedge Fund Accounting
Hedge Fund Taxation
Partnership Tax
Private Equity
Venture Capital
Accounting for & Valuation of Derivatives
Investment Analysis
Macro Analysis
Technical Analysis
Sentiment and Swing Trading
Options & Futures Trading
Education History
L.L.M. in Taxation - University of Alabama School of Law, Magna Cum Laude (2012)
M.S. in Accounting - Liberty University (2008)
Juris Doctor - Pennsylvania State University School of Law (2005)
B.S. in Public Policy - Pennsylvania State University (2002)
Licensed Attorney, Pennsylvania; Active NY State CPA License