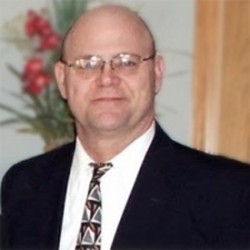 Trident University International Graduate
Class of 2015
Trident University is known for delivering on its promises, offering a comprehensive, up-to-date, and thoughtfully designed curriculum that tackles key issues in various fields of study. Dale Monteer, a student of Trident, can attest that his advanced degree from the university played a significant role in securing an interview with US Bank. According to the interviewer, Mr. Monteer's advanced degree and a strong reference from one of their current employees were the two most critical factors that led to the meeting. Although Trident did not provide him with his interviewing skills, understanding of HR business language, and confidence, the university helped him hone and focus on these skills.
Before enrolling, Mr. Monteer carefully evaluated his educational needs to ensure that he was making a wise investment of his time and resources. As he approaches graduation, Mr. Monteer is overwhelmed with joy and satisfaction, knowing that his education has already started to pay off. Although it was challenging for him to imagine how his life would change three years down the road, he is grateful for the positive impact that his quality education from Trident has had on his professional life.
Mr. Monteer wants to express his gratitude to the entire team at Trident, including the GI Bill® advisors, academic advisors, and professors, for taking a genuine interest in his academic journey and helping him succeed. He acknowledges that Trident University has helped him acquire the necessary knowledge and skills to excel in his field.
I am so thrilled to be completing this degree and placing myself in a position from which to enjoy much success and happiness in my professional life. Dale Monteer
Education History
MS in Human Resource Management - Trident University International (2015)