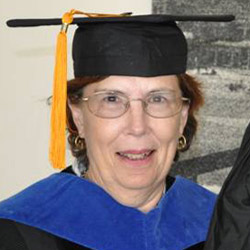 Part-time Faculty - University College
As a researcher in microbiology and biochemistry, I've spent many years working in both university and commercial settings. During this time, I had the opportunity to mentor graduate students and supervise lab personnel. Recently, I served as the Director of Production for a small biotechnology company, where I oversaw the development of antibody-based therapeutics against leukemia and cancer. I continue to work in the field as a consultant.
Throughout my career, I've had the privilege of participating in a number of groundbreaking research projects in the fields of agriculture and medicine. I've had the chance to work with respected professors and have learned a great deal from these experiences. Recently, I've been focused on developing targeted therapies for various forms of cancer, using monoclonal antibodies linked to toxins, enzymes, drugs, etc. I continue to be a consultant in this field.
Areas of Expertise
Mr. Spach's areas of expertise include:
Microbiology
Biochemistry
Cancer treatment
Education History
Ph.D. - Stanford University (1969)
B.A. - University of Montana (1964)