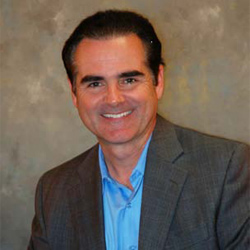 Part-time Faculty - Glenn R. Jones College of Business
Dr. Nolan has a PhD in Business Administration and is also a Six Sigma Black Belt. He is an expert in the areas of management and organizational behavior, sales and marketing, international business, contract negotiation, traditional and online marketing communications, organizational design, fundraising, developing branding strategies, six sigma methodology and customer relationship management using Microsoft Dynamics CRM. He has held management and executive leadership positions in both the for-profit and non-profit areas. He currently serves as the vice president of marketing and communications for a non-profit organization that primarily does language work in developing countries. Prior to this he worked in general management positions for PepsiCo and Circuit City Stores, and as vice president of sales and marketing for two mid-sized automotive companies. At PepsiCo and Circuit City he had responsibility for managing a large number of retail outlets (restaurants and electronics/appliance stores). In the automotive industry he had overall sales and marketing responsibility for a national automotive parts distributor and subsequently for a manufacturer that produced emergency vehicles for customers all over the world.
He completed his undergraduate degree in business administration at the University of Illinois. Dr. Nolan received his MBA from Regis University and completed his Ph.D. in business administration at Touro University International. He completed his Six Sigma Black Belt Certification at BMG University. Dr. Nolan serves on the Board of Directors of Global South Services which is an international private asset management firm specializing in investments in emerging markets.
Trident Teaching Excellence Award
Dr. Nolan was selected from among 58 Trident faculty nominated for the Trident Teaching Excellence Award during the Summer 2018 quarter. This award was based on the strength of commendations received from students and academic leaders for outstanding teaching performance at Trident.
Testimonial
Dr. Frank Nolan is engaging in both his one-on-one communication style as well as how he conveys the material with discussion points and encouragement to us all. He is always available when you have a question and goes out of his way to make you feel valued. This course was incredibly well put together and Dr. Nolan's daily input and posts really increased my desire to be more involved with this course and its subject matter. I even went so far as to ask my student advisor if he taught any more of the courses I will be taking towards my degree. He is a valuable asset, not only to Trident, but to those that are lucky enough to have him as a professor. Stacey, MGT501, July 2018
Programs
Master of Business Administration
Areas of Expertise
Dr. Nolan's areas of expertise include:
Management and Organizational Behavior
Marketing
International Business
Sales
Contract Negotiation
Communications
Organizational Design
Online Marketing
Fundraising
Branding
Six Sigma
Customer Relationship Management (CRM)
Education History
Doctorate - Touro University International (2006)
Masters - Regis University (2000)
Bachelors - University of Illinois (1980)
Honors & Awards
Trident University International Teaching Excellence Award - Summer 2018 Quarter