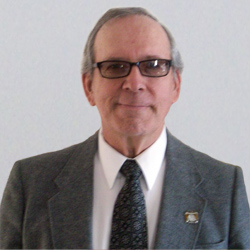 Part-time Faculty - Glenn R. Jones College of Business
Student Centered Education (SCE): Dr. Phillips prioritizes the student's needs in all aspects of their work in education. They constantly strive to improve their teaching and administrative skills by using innovative problem-solving techniques and being a team player. Dr. Phillips recognizes the importance of respecting and embracing students' cultural sensitivity in creating an inclusive learning environment. To ensure the best results for their students, they utilize teaching techniques such as Bloom's Taxonomy and Madeline Hunter's Direct Instruction Model Lesson Plan. Dr. Phillips also places great importance on measuring students' results against standards to ensure they are on track to becoming their best selves as learners.
Professor Phillips has over 25 years of teaching. He is posted in the California Historical Society's Who's Who 1986 Computer Innovations. Professor Phillips specializes in Business Management, Leadership, Multimedia, Webmaster, Data Communications, DBMS, Programming, Applications, and Curriculum development.
Testimonial
A Senior Educational Administrator: with the unique combination of academic and entrepreneurial background complimented by extensive IT consulting activity. A proven record in the conception, design and delivery of MIS curriculum and programs resulting in increased enrollment and profitability. Major strengths in business start-ups, P&L, operations and business administration for leading retail firms such as Circuit City. Dr. Phillips possesses natural leadership abilities and integrity, with a focus on achievement of corporate goals. Experience augmented with an Ed. D. in Educational Administration and an MBA.
Programs
Bachelor of Science in Information Technology Management
Publications
A Case Study: The Use of Power and Authority in the Lutheran Church-Missouri Synod (LCMS) Administration Paperback: 256 pages Publisher: VDM Verlag (October 13, 2008) ISBN-10: 363909297X ISBN-13: 978-3639092974
Areas of Expertise
Dr. Phillips' areas of expertise include:
Leadership: Management, Decision Making, System Analysis, Systems Design, Information Systems
Software: Microsoft Windows, Office, Word, Excel, Access, PowerPoint, Outlook
Hardware Computer and Accessories
Operating Systems: Windows, Mac OS 10, Linux 9, Unix 10
Networks: WANs, MANs, LANs
Protocols: ISO, ANSI, ASCII, UNICODE, ISDN, Access, SQL, DB
Programming Languages: C++, JAVA , HTML, DHTML
Military Status
Status: Veteran
Branch: US Army
Rank: Spc 4th Class
Years: 1964-1967
Education History
Ed.D. - La Sierra University
MBA - National University
BA - CSUF
Associations
Association for Information Systems (AIS)
Institute of Electrical and Electronics Engineers (IEEE)
Microsoft Developers Network (MSDN)
Microsoft Technical Network (TECNET)
Microsoft Classroom Teachers Network (MCTN)
World Organization of Webmasters (WOW)
Member: AACSB International - The Association to Advance Collegiate Schools of Business