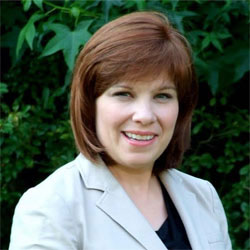 Part-time Faculty - University College
Shana Plasters began teaching TUX classes for Trident University in 2015. Having worked as a director of six different student service areas at colleges and universities across the country, Shana is committed to experiential learning and working with each student as an individual. Throughout her career, she has worked with students to connect experiences and education to find their passions and to meet their professional goals. With more than 20 years of experience in leadership and career development, Shana regularly presents on team development, and communication and has expertise in event planning, crisis management, and hazing in higher education.
Shana Plasters began her career in higher education more than 20 years ago, focusing on the student experience through her work in student leadership, career exploration, and team dynamics. She regularly presents on communication, team development, and career passions and has taught student transition and career courses through-out her 22 year career. Shana has overseen six different student development areas at colleges and universities across the country.
Growing up canoeing on midwest rivers, my dad always told me to, "Go with the Flow." As an adult, this quote has often been a guide for me. I've learned to control what I can, influence what I am able to, and let the rest go. Stephen Covey discusses this principal in his 7 Habits of Highly Effective People, "Habit 1: Be Proactive."Shana Plasters
Areas of Expertise
Ms. Plasters' areas of expertise include:
Career Exploration, Development and Job Search
Leadership and Team Development
Hazing in Higher Education Environments
Risk Management
Event Planning
Education History
MS in Student Personnel Administration - University of Central Missouri
BA in Communication - Pittsburg State University (KS)
Associations
American College Personnel Association
National Association of Colleges and Employers (Previous)