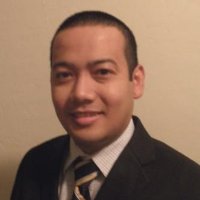 Contact Information
Dr. Thanasak "Ole" Ruankaew
Part-time Faculty - Glenn R. Jones College of Business
Dr. Thanasak Ruankaew (Ole) is originally from Thailand. He moved to the United States in 2002. Dr. Ole earned his Ph.D. in Business Administration from Northcentral University, an MBA from Kutztown University of Pennsylvania, and a BS from West Chester University of Pennsylvania.
Dr. Ole is an educator and experienced online instructor. Prior to joining TUI, he worked in the financial and manufacturing industry in various departments as a consultant and an analyst. His areas of work focused on company's operations such as inventory management, procurement, purchasing, supply chain, fraud investigation, and transportation management. He is currently working as an entrepreneur where he manages a real estate business.
Dr. Ole loves teaching and believes that every person has the capacity to learn. He also believes that online education has opened many doors and opportunities for everyone to achieve their educational goals. In addition to TUI, Dr. Ole teaches various business disciplines at several universities. He enjoys the opportunity to serve and interact with students from all over the world. Dr. Ole currently lives in Berks County, Pennsylvania.
Programs
Master of Business Administration
Publications
Ruankaew, T. (2016). Beyond the Fraud Diamond. International Journal of Business Management and Economic Research (IJBMER), 7(1), 474-476.
Ruankaew, T. (2013). The Fraud Factors. International Journal of Management and Administrative Sciences, 2(2), 1-5.
Ruankaew, T. & Williams, P. (2013). The Impact of Inventory Inaccuracy in the Food Manufacturing Industry. Journal of Business Management Dynamics, 2(10), 28-34.
Ruankaew, T. (2013). A Threat from Within: Employee Theft by College Students in the Workforce. International Journal of Business and Management Tomorrow, 3(4), 1-5.
Areas of Expertise
Dr. Ole's areas of expertise include:
Inventory Management
Procurement
Supply Chain Management
Operations
Fraud Investigation
Audits
Entrepreneurship
Education History
Ph.D. in Business Administration: Accounting (Fraud Investigation) - Northcentral University (2012)
MBA in Supply Chain Management and Logistics - Zutztown University of Pennsylvania (2008)
B.S. in Business Management