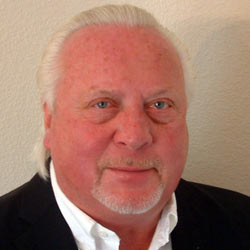 Part-time Faculty - Glenn R. Jones College of Business
Dr. Snider holds a Ph.D. in Business Administration and an MA in Public Administration/Criminal Justice. He also graduated from the FBI National Academy. Dr. Snider has taught as an adjunct professor for nearly 20 years at the graduate and undergraduate levels: managerial economics, finance, investment management, graduate capstone, and business management. He has also written curriculum in economics, financial analysis, and investment analysis.
Dr. Snider spent 25 years in the financial/investment management industry as an investment manager and financial adviser for two Wall St. firms. He held several senior management positions overseeing billions of dollars in investment assets. Before retiring to focus on teaching, he spent the last few years as the Senior Partner in an investment team within a Wall Street firm. He managed all of the economic and financial analyses that included daily application of quantitative and qualitative models.
Prior to his business experiences he spent 12 years in law enforcement: from a uniformed officer to homicide to SWAT, and finally as a Chief of Police. He was a City Manager for the last 5 years of his public management experiences.
Favorite Quote
"The best way to find out if you can trust somebody is to trust them." Ernest Hemingway
Programs
Master of Business Administration
Publications
"Interpreting the Perceptions of Self Regulating the Internet by Online Consumers in Seattle, Washington", ProQuest (072699) April 5, 2008.
Areas of Expertise
Dr. Snider's areas of expertise include:
Corporate Finance
Investment Management
Managerial Economics
Personal Finance
Research and Scholarly Writing
Criminal Justice Management
Military Status
Status: Vietnam Veteran
Branch: Air Force
Rank: E-4
Years: 4
Education History
Ph.D. in Business Administration - Northcentral University (2008)
MBA in Social Science (Public Administration/Criminal Justice) - Pacific Lutheran University (1975)
BA in Sociology (Police Science) - University of Puget Sound (1972)
FBI National Academy
Associations
FBI National Academy Association
Honors & Awards
Academic Honors: BA Degree
Academic Honors: MA Degree