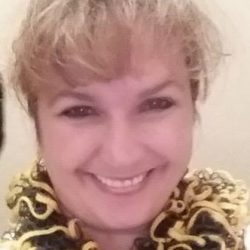 Part-time Faculty - Glenn R. Jones College of Business
As a lifelong learner, Jennifer Stephens likes to help students be the best version of themselves and love learning, versus seeing it as a chore. She has been teaching higher education for the last 12 years and is retired from the Army. Jennifer was a transportation officer while in the service and has had two and half decades of wonderful and exciting jobs. She is a Demonstrated Master Logistician (DML) and some of her favorite jobs were as the commander of a boat company in Pearl Harbor and as a Battalion Executive Officer in Kansas City.
Ms. Stephens has Iived across the globe and has worked in high stress environments. The military life is a family much like learners on discussion boards. She has I taught Leadership, Ethics, Law, Management, Supply, Logistics, Decision Making and many other areas over the years. She loves to coach, teach and mentor students.
Ms. Stephens has her B.S. in Finance and International Business from the University of Louisville, an MBA from the University of Phoenix, a Law Degree from Concord Law School and is ABD in her PhD from Northcentral University. She is a lifelong learner and loves to share that passion with her students. Her latest work evaluates ethical practices in high pressure organizations.
Jennifer has published work in a few areas including the Army Logistician. She has had several books come out with co-authors that include Dr. Stephen Covey (7 Habits of Highly Effective People) called Success Simplified that became available in 2011 and Roadmap to Success with Ken Blanchard (The One Minute Manager) that was released in the Fall of 2011. In 2012 she had a couple of books come out with Jack Canfield (The Secret and Chicken Soup for the Soul) and CSI with Dr. Robert Fuller.
In addition to academics, Ms. Stephens is an avid Green Bay Packer fanatic and enjoys spending time with her three young children.
Trident creates an environment where a student can serve their careers while serving themselves and society all at the same time. Jennifer Stephens
Programs
Bachelor of Science in Health Sciences
Master of Science in Health Sciences
Ph.D. in Health Sciences
Publications
Roadmap to Success (2012), with Dr. Ken Blanchard (The One-Minute Manager)
Mastering the Art of Success (2012), with Dr. Jack Canfield (Chicken Soup for the Soul series)
Success Simplified (May 2011), with Dr. Stephen Covey (7 Habits of Highly Effective People)
Army Logistician - Delivering Value through Logistics
Military Status
Status: Veteran
Branch: Army
Rank: Major
Years: 20
Accolades: Army officer of the year 2003; Demonstrated Master Logistician (DML) certification, 2007 International Society for Logistics
Areas of Expertise
Ms. Stephens' areas of expertise include:
Higher Education
Army Transportation
Leadership
Ethics
Law
Management
Supply
Logistics
Decision Making
Finance
International Business
Education History
PhD (abd) - Northcentral University (2011)
Executive Juris Doctor - Concord Law School (2007)
MBA - University Of Phoenix (2001)
BS in Finance and International Business - University of Louisville (1997)
Harvard Continuing Education Disruptive Strategy