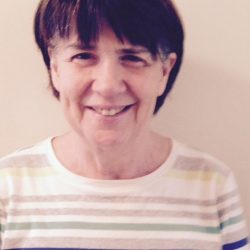 Part-time Faculty - University College
Michele Summers retired as an Associate Professor of Organizational Leadership and Supervision in 2014. She received tenure and promotion to Associate Professor in 2004. In 1999, she was appointed Director of a newly formed Purdue Statewide Technology location. Prior to her appointment, Michele Summers worked at Purdue University as an academic counselor in the College of Technology specifically in the Organizational Leadership department. While working in this capacity, Michele Summers began the engagement/outreach initiative in the local community. This engagement was the origin of the newest Statewide Technology location, Lafayette.
After establishing the Lafayette location, the engagement efforts of the Lafayette location was expanded to Crawfordsville, Newport, as well as additional business/industry in the Lafayette community. Interaction with business/industry gave her valuable insight in economic development, workforce development, and adult learning. This real world experience has been integrated into teaching.
As her career progressed, Michele gained expertise in Organizational Development, Organizational Behavior, Change Management, Leadership, Project Management, and International Management.
Areas of Expertise
Ms. Summers' areas of expertise include:
Organizational Behavior
Change Management
Leadership
Project Management
International Management
Education History
Master of Science in Industrial Technology - Purdue University (1992)
Bachelor of Science in Organizational Leadership and Supervision
B.S. in Political Science - Oregon State University (1991)