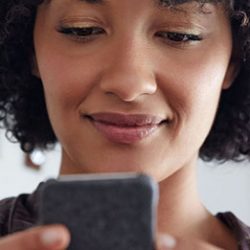 According to a 2013 report conducted by Pearson, more than 70% of college students own a smartphone that's used daily for schoolwork. If you're a student who depends on a smartphone for taking notes, managing schedules, and staying organized, don't get overwhelmed by all of the apps to choose from.
As a busy adult student who also works full-time, these are three of the apps that have helped me to stay organized:
1. Evernote
While there's no shortage of note-taking apps available for tablets and smartphones, your first and only choice should be Evernote. This app allows students to create to-do lists, set voice reminders, and snap and store photos of your notes. iPad users can even utilize their Smart Cover to test themselves using Evernote Peek, an Evernote companion app designed to help users study .
2. RefMe
Writing research papers can be extremely tedious, particularly when your paper is due and you still need to put together a bibliography page. Students can quickly learn the differences between Harvard, APA, and MLA styles while simplifying the collection of their sources.
With RefMe, users are able to scan the bar code on journals and books or copy-paste a URL to get a citations in one of three styles. The citations are kept in a user's cloud, so students can access them anytime, anywhere.
3.RescueTime
RescueTime is perfect for people who want to know how much time they're losing to online distractions, like social media, websites, and email. Since knowing is half the battle, users can better manage their time to stay on top of the work that matters, making this a perfect tool for busy adult students. For example, if a user has been spending more time on Twitter than studying, RescueTime can be set up to send them a reminder to stay focused.
Mobile applications like these and many others are great for helping students stay focused on their academic goals. By making simple adjustments to daily habits and schedules - like the ones recommended above – students can create an environment that fosters academic and professional success.