Why Trident?
A Dynamic Learning Environment.
Trident Strong: Enhancing your ability to think, to learn and to solve problems.
Trident's learning approach helps you prepare to take your education further than you thought possible.
A member of an accredited University System, Trident is made up of three key differentiators, that create a dynamic learning approach. EdActive™ Learning is unique because the learning outcomes help our students prepare for the workplace by enhancing their ability to think, to learn, and to solve problems. 100% accessible online, combined with no daily micromanagement promotes a flexible learning environment designed to enable adult learners to excel at a manageable pace. Affordability is key to our overall success for our students. We keep our tuition costs as low as possible, so students receive a quality education at an affordable cost.
We brought our vision to life for the adult student like you.
The idea for a 100% online university was conceived several years prior to its formal organization in 1998 by Drs. Yoram and Edith Neumann. A precursor to Trident's EdActive™ Learning Approach, Yoram developed the Robust Learning Model (RLM) with several contributions from Edith. The model was presented for the first time at the professional conference of the Academy of Business Administration in 1996 in Athens, Greece, where it was received with a standing ovation. The RLM was developed by the Neumanns for distance and online learning and is recognized as a best practice for online education worldwide.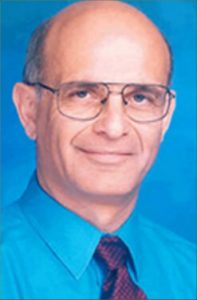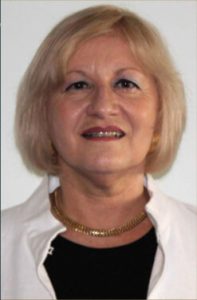 Our identity is grounded in our goals.

Mission
To empower a diverse student body for academic, personal, and professional success, through a commitment to inclusive, student-centered support and lifelong learning.

Vision
The American InterContinental University System's vision is to grow as a respected global leader in higher education, inclusively serving a diverse student body with knowledgeable faculty and a wide range of innovative, flexible programs.
Our promise to our students is supported by two pillars of success; Academic Excellence and Compassionate Commitment.
As part of an institutionally accredited University System, combined with nearly two decades of experience perfecting online education in the way of our EdActive™ Learning, Trident is a higher-education provider. We provide access to a quality, accredited education. It is our pillars of academic excellence and compassionate commitment that now serve as the foundation for our everlasting accomplishments exhibited through our nearly 32,000 alumni.
Academic Excellence
Faculty
Trident's predominately doctorate faculty and dedicated staff provide consistent support and guidance throughout our student's academic journey.
Pedagogy
Our unique dynamic learning approach, EdActive™ Learning, focuses on teaching critical thinking and problem-solving skills.
Standards
We are committed to upholding the highest of academic standards while remaining compliant with all applicable regulations and accreditation guidelines.
Curriculum
We promote a unique dynamic learning approach (EdActive™) which helps our students prepare for the workplace by enhancing their ability to think, to learn, and to solve problems.
Compassionate Commitment
Respect
We understand and respect the unique needs of adult learners, veterans, military, and their families.
Team Effort
Online doesn't mean you're on your own. Trident is an enthusiastic community of adult learners, leaders, and scholars.
Responsiveness
We respond within 24 hours to any requests or questions you may have.
Individualized Support
From your instructor to your student success advisor, you are more than a number or a username in a virtual classroom. Trident is here for you during every step of your learning process.
Trident students come from a variety of locations and diverse backgrounds.
Trident attracts quality, military and civilian students who are independent like you. This diversity helps bring the real world into the classroom and helps enrich the learning process for every student. We celebrate their unique stories and accomplishments each and every day.
You can Aspire, Believe, and Achieve at Trident.
It's more than just a motto. Watch our video to hear from students who have been inspired to pursue their passions at Trident.
Download Information About the Trident Difference
Trident welcomes you to explore the possibilities of taking your academic journey at Trident, a member of an institutionally accredited University System and online school. Whether you seek to earn an online Ph.D., DBA, Ed.D., associates, bachelors or masters degree, our online university courses can help you achieve your educational aspirations.
For information about Trident University please explore our website or download any of our brochures and flyers below: