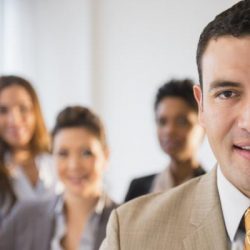 The skills and values many employers are seeking in potential hires are not always explicitly stated in a job description, nor are they easily quantified. Since organizations frequently compete for talented employees, there are certain culture-complementing soft skills that will help job candidates stand out.
Here are three of the most important qualities:
Integrity:
Why do organizations seek employees with integrity? Simple - Integrity is important for long-term success in both career and in life. This will put people around you at ease knowing you will always do what is right. Integrity will always begin by being true to yourself; being willing to admit your strengths and areas where you can improve, and being willing to admit you have made mistakes in the past. Emanuel "Manny" Sepulveda, Manager of Trident University's Center for Career Planning and Workforce Strategies, said, "On interviews, the best way NOT to show integrity is by saying negative and critical things about your previous job - even if you were fired."
Communication and Collaboration:
The ability to communicate and collaborate is a critical factor for any job. Candidates should be polished and professional, both in their body language and what they say. Beyond having the ability to communicate well, being a team player is integral to professional success, especially those who wish to hold leadership positions.
Passion:
Success and passion often go hand-in-hand - and passion can be rooted in the desire to further the corporate mission, self-improvement, or overcome internal challenges. Surveys reveal that hiring managers rate candidates for their passion as it can bring value to their organization. It is important to show enthusiasm when discussing past projects or when highlighting professional successes; this helps employers identify different strengths and skill sets.
If you have those three traits, then you are well on your way to shining in your next interview. Just remember to stay confident and focused on why you are applying for a specific job. If you are a current student or alumni, utilize Trident's Center for Career Planning and Workforce Strategies to jumpstart your next career by emailing trident4careers@trident.edu.