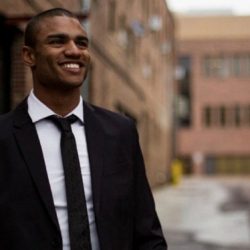 As graduation day approaches, most doctoral candidates are contemplating their future career paths. While traditional academic positions may be enticing to many of these individuals, this is not the only route for doctoral holders.
Here are some effective tips for pursuing a career outside of academia with a doctorate.
Transferable Skills
Doctoral students gain a lot of transferable skills. These include the ability to work with teams of diverse individuals, demonstrating strong critical thinking and analytical skills, and advanced communication and presentation abilities. It is important to tailor and highlight the skill set most relevant to the position one is seeking. For example, familiarity with research software is also important for non-academic positions, especially with the growing corporate focus on big data.
The Truth About Publications
Publications are great for those seeking academic positions, but as for jobs outside of academia, your research will likely be less of a factor in the hiring process. Since these employers may not understand the impact of your published research, it's recommended that you focus on transferable skills, such as data analysis and presentation experience. By presenting yourself as a well-rounded generalist, you may be a more attractive hire.
Show Eagerness
There are multiple ways to show eagerness for a position, including being an expert on the interviewing organization and displaying professionalism throughout the hiring process. The best way to demonstrate eagerness for a position though is by leveraging your professional and personal networks in getting hired. Use LinkedIn to find out who you know at a company - or who knows someone you want to know - to get your foot in the door. A personal reference goes a long way, even if it's a friend of a friend. This advice is especially helpful for those who are thinking of leaving academia. If you have a well-articulated reason for stepping outside of education or research, and a network who can vouch for you, you'll improve your chances of finding a position.
Joseph Chan is an Admissions Advisor at Trident and is currently enrolled in the Ph.D. in Educational Leadership program.