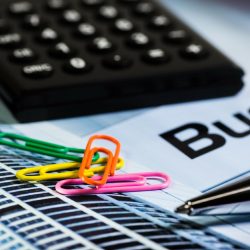 Organizations recognize that skilled employees are their most valuable asset. They spend countless dollars on recruiting the right employee to fill their needs then, a short time later, the employee leaves to seek employment elsewhere.
Dr. Gary Covella, Trident Ph.D. in Business Administration alumnus (2017), titled his dissertation "Person-Job Fit and Person-Organization Fit Influence on Turnover Intention: A Mixed Model Approach."" This research study explores correlations between employee fit and whether firms have the capability to affect an employee's intention to leave.
The observations and conclusions below are all based on Dr. Covella's doctoral dissertation, which he successfully defended earlier this year.
Here are four factors that influence an employee's decision to stay or leave:
The relationship between employee and work supervisor may strengthen desire to stay. When an employee fills a role and receives returns for filling that role, a social investment is developed, which makes it difficult to break up the relationship.
The employee's engagement in their work may decrease the desire to leave. Their feelings about their work drives them to be more dedicated and perform more vigorously. Some studies have implied that this exchange process is a reward back to the employer in return for the employee receiving leadership support.
When the employee's values match those of the organization, a shared value set is created. The employee may feel more closely tied to the organization which decreases the likelihood of separation.
The employee's trust in the organization may decrease their desire to leave. This requires the employee to become vulnerable to the other party potentially breaking that trust.
For more information on Trident's C.O.R.E. Webinar Series, or to watch archived webinars, please visit /webinars/.