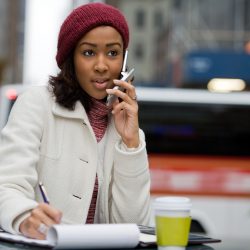 You've worked hard to achieve your degree and are excited about the possibilities and opportunities that lie ahead. You've sent your resume to several well-known companies. And, thankfully, you have received an invitation to interview for a position that sounds perfect for you. What should you do? How should you prepare?
An important thing to remember is the hiring manager has already determined that you have the qualifications to do the job based on your resume. The purpose of the interview is to determine if you have the right attitude, demeanor, and communication skills to do the job.
During the Career Center's July webinar, "Dynamic Job Interviewing for Success," Dr. Bruce Gillies highlighted some important things to help job seekers prepare for the sometimes taxing experience of job interviewing.
Know something about the company and about the interviewer(s).
Interviews are a two-way street. You find out about them, while they find out about you. For every question they ask you, follow up with a question of your own.
There are four types of questions interviewers typically ask:

"Tell me about yourself."
"Provide an example of a time when you were… "
"Tell me about your strengths, your weaknesses."
"Do you know how to… "

After the interview, write a thank you note. Include key points you want them to remember.
Watch the archived webinar for details and more tips on the interviewing process! Dr. Gillies is scheduled to present another Career Center webinar on September 14th.
Dr. Bruce Gillies is a Trident professor and Industrial and Organizational Psychologist.  He has been teaching at Trident University since 2005.  Prior to coming to Trident, Dr. Gillies was the US Navy's Senior Transition Program Specialist for three years. In this capacity he developed training programs to assist Sailors who were retiring and separating from the Navy in identifying their skills that would help them obtain a reward career in the civilian community.