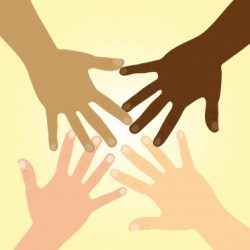 Transdisciplinary research methods are on the forefront of health disparities research. Government agencies have made funding transdisciplinary health disparities research across the United States a priority. Here is what you should know about transdisciplinary training to eliminate health disparities:
Health disparities are multifactorial and complex.
Health disparities are differences in health status that occur in certain populations of people.
The biological, social, economic, environmental, and political determinants of health disparities are multi-level and interrelated. Therefore, multidisciplinary and interdisciplinary research is ill-equipped to assess and mitigate health disparities.
Transdisciplinary research has the potential to allow researchers to understand and eliminate the health disparities that plague the United States.
Transdisciplinary research occurs when researchers from different disciplines use discipline-specific theories and methods to develop a shared conceptual framework to address a common problem. This shared conceptual framework provides the opportunity for researchers to transcend and operate outside of their disciplines and cultures to mutually inform each other's work and address the multilevel determinants of health disparities.
Transdisciplinary research has several challenges, one of which is lack of transdisplinary training for early stage investigators.
Challenges to transdisciplinary research include the lack of departmental support`, the traditional model of academic advancement, and grant funding mechanisms. Another important challenge is the lack of transdisciplinary training in early stage researchers. Transdisciplinary research requires researchers to have the ability to form teams across disciplines and to have soft skills to maintain these teams. In order to do so, researchers must adjust their boundaries to understand and exercise skills from other disciplines.
A case study approach is a low cost method to provide transdisciplinary training to early stage researchers
It provides a safe, open environment for cross-discipline communication and problem solving that provide trainees with practical and marketable team science skills. The postdoctoral period is the ideal time to engage researchers in transdisciplinary research; researchers at this phase have an in depth understanding of their own discipline but have not fully developed their research agenda or collaborations. One of the most important aspects of TD training is socializing trainees though educational and practical experiences.
Interested in learning more? Watch the archived Public Health Talks webinar, "Transdisciplinary Research Training to Eliminate Health Disparities," and learn more about the programs that Trident's College of Health & Human Services offers.
Dr. Connors is a transdisciplinary educator and researcher with a diverse background in molecular biology and public health. She obtained her doctoral degree in Medical Sciences-Molecular Biology from the University of Florida and a Master of Public Health (MPH) from the University of South Florida. Dr. Connors completed postdoctoral training at H. Lee Moffitt Cancer Center in Tampa, Florida and Washington University in St. Louis School of Medicine. Her research experience spans across cancer biology, chemoprevention, clinical trials, health disparities, and science outreach. She is currently a Research Associate at Washington University in St. Louis School of Medicine. Her research interests include cancer treatment in minority populations, the biopsychosocial determinants of cancer disparities, and transdisciplinary science. Dr. Connors is passionate about community education and outreach, as well as, teaching students about the interactions between biology, public health, and health science.