5 TOOLS TO HELP NEGOTIATE A GREAT SALARY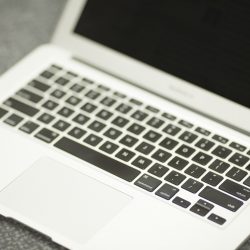 When an employer extends an offer to you, they often expect you to negotiate. Be sure you are prepared for this important step in the job search process. Here are 5 great tools to help you prepare for salary negotiation.
And if you're still looking for a job, these tools can help you with that too.
https://data.chronicle.com
If you are interested in working in the education industry, Chronicle Data is a good resource for faculty salaries, staff salaries, and adjunct salaries at colleges throughout the United States.
You can search by a specific college, state, sector, or Carnegie classification.
https://www.salaryexpert.com
At Salary Expert, you can search for data for over 40,000 different positions, over 9,000 different locations worldwide, and 1,100 different industries.
You can compare salary potential and cost of living data between the city where you currently live and the city where you want to live.
DICE MOBILE APP
If you work in a technology-based position, the Dice mobile app is a great tool for you.
Learn what skills and knowledge are most in-demand, and compare yourself to what employers say they need.
https://www.roberthalf.com/workplace-research-resources-and-reports
From Robert Half's workplace website, you can download salary guides that provide comprehensive data on average starting salaries.
Learn about hiring trends, what skills are in demand, and what and where the hot jobs are.
Job Star Central is a good resource for research on salary issues like minimum wages, employers' plans for future pay raises, women's earnings, and more.
You have the ability to search an industry by sector or by state.
Get more information and learn how to navigate several of these sites in the webinar, "Cool Tools & Resources for Salary Negotiation Preparation," presented by Trident's Center for Career Planning and Workforce Strategies.