5 WAYS TO ENHANCE YOUR LINKEDIN PROFILE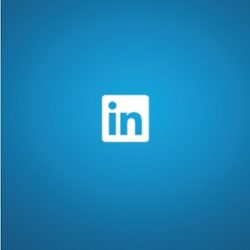 This is a companion post to the recent Career Advising & Development Center webinar, "LinkedIn or Left Out: What Does Your LinkedIn Profile Do For You? (Part 2)."
Actively update your profile: Your LinkedIn profile is at its most powerful when it contains current information. Let your network know what you're doing in your current position, and communicate it by using industry relevant keywords. Finally, make sure your writing is impeccable, free of all grammar and spelling errors. This could be a recruiter's first impression of you, so you want to make sure it counts!

Showcase your accomplishments: Don't just say that you increased sales over the past four quarters – show it. Whenever possible, showcase your professional accomplishments with a graph, PDF, URL, or video.
Share relevant content with your connections on LinkedIn: Chances are pretty high that many of your connections work in the same industry or function area as you, so not only can you glean a lot of knowledge from them, but you're in a prime position to educate them. Show your network why you're a valued connection – or even future colleague – through sharing your expertise with them through links and blogs.
Interact with your connections – and network: While some friends and colleagues may drift out of our lives, never assume that this is inevitable with everyone. You may be surprised at who becomes a trusted contact as you advance in your career! Do your best to stay in contact with your connections, especially those you feel may be able to help you out in your own career, as well as those you feel would benefit from your own advice. Networking is a two-way street, and the more you do, the more bonds you potentially create.
Keep tabs on your industry and job opportunities by connecting to human resource managers and recruiters: Recruiters and HR managers don't always advertise open positions – and even sometimes create a position if they come across a talented individual. That talented individual could be you if you play your cards right. Similar to when you network with your connections, keep in touch with industry appropriate contacts. This will allow you to both stay abreast of industry trends, and also to be aware of what open positions are available so you can strategically make your next career move.
Daniel Sloan's digital marketing expertise goes back more than a decade, starting out in the music industry where he oversaw public relations, social media, artist management, and radio promotion. He earned his MBA from the University of California, Irvine, focusing on marketing and international business. In his current role at Trident he drives the content management strategy, handling public relations, webinars, social media, and blogging.